Sydney Harbour has a new icon. It is yours to own.
SCROLL DOWN
In one of the most celebrated harbourfront locations in Australia, these-one-of-a-kind penthouses are breathtaking. The Kurraba, The Kirribilli and The Balmoral will rank amongst the most luxurious properties ever created on Sydney harbour; a magnificent jewel that shines above all else on the water's edge.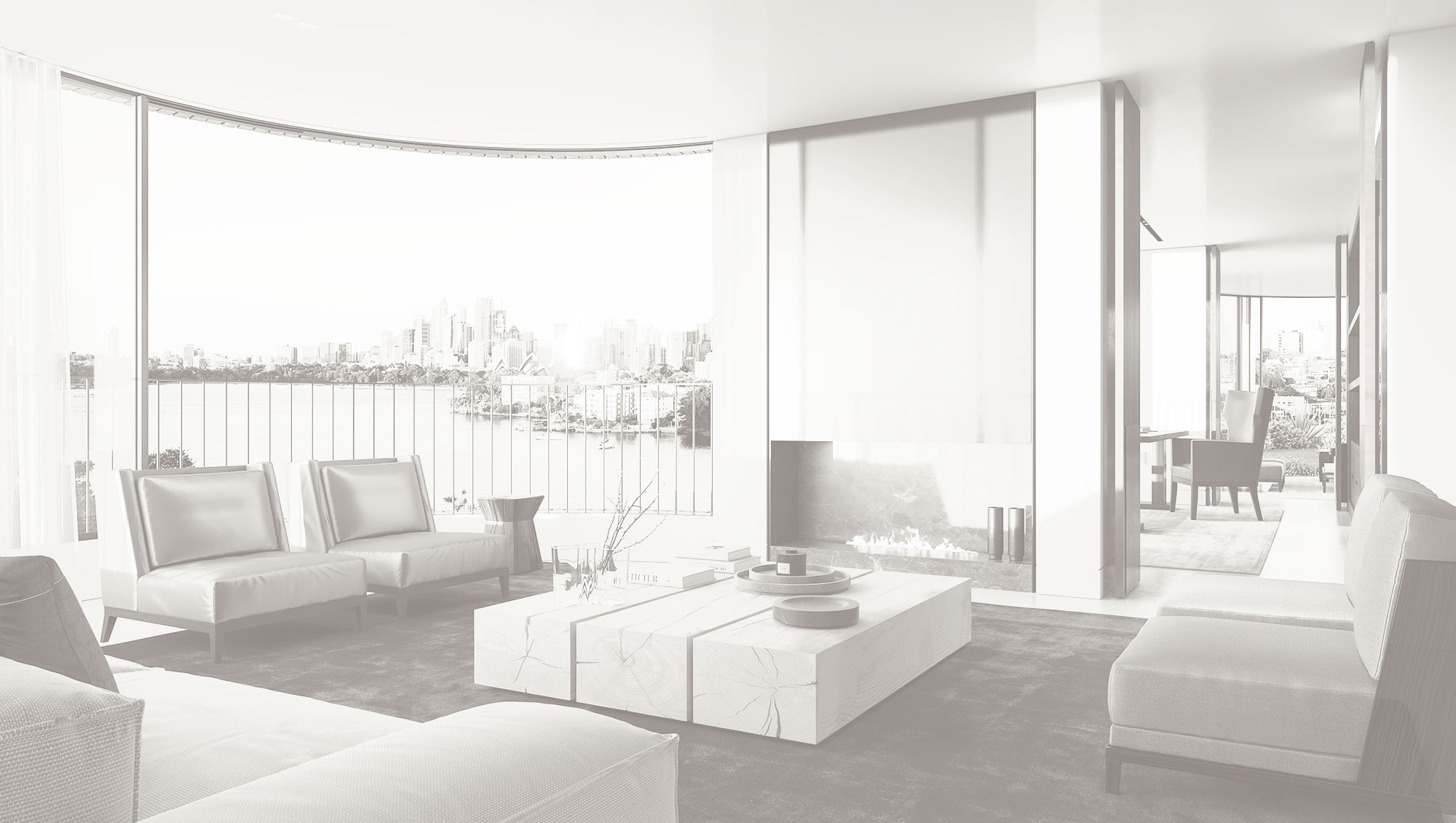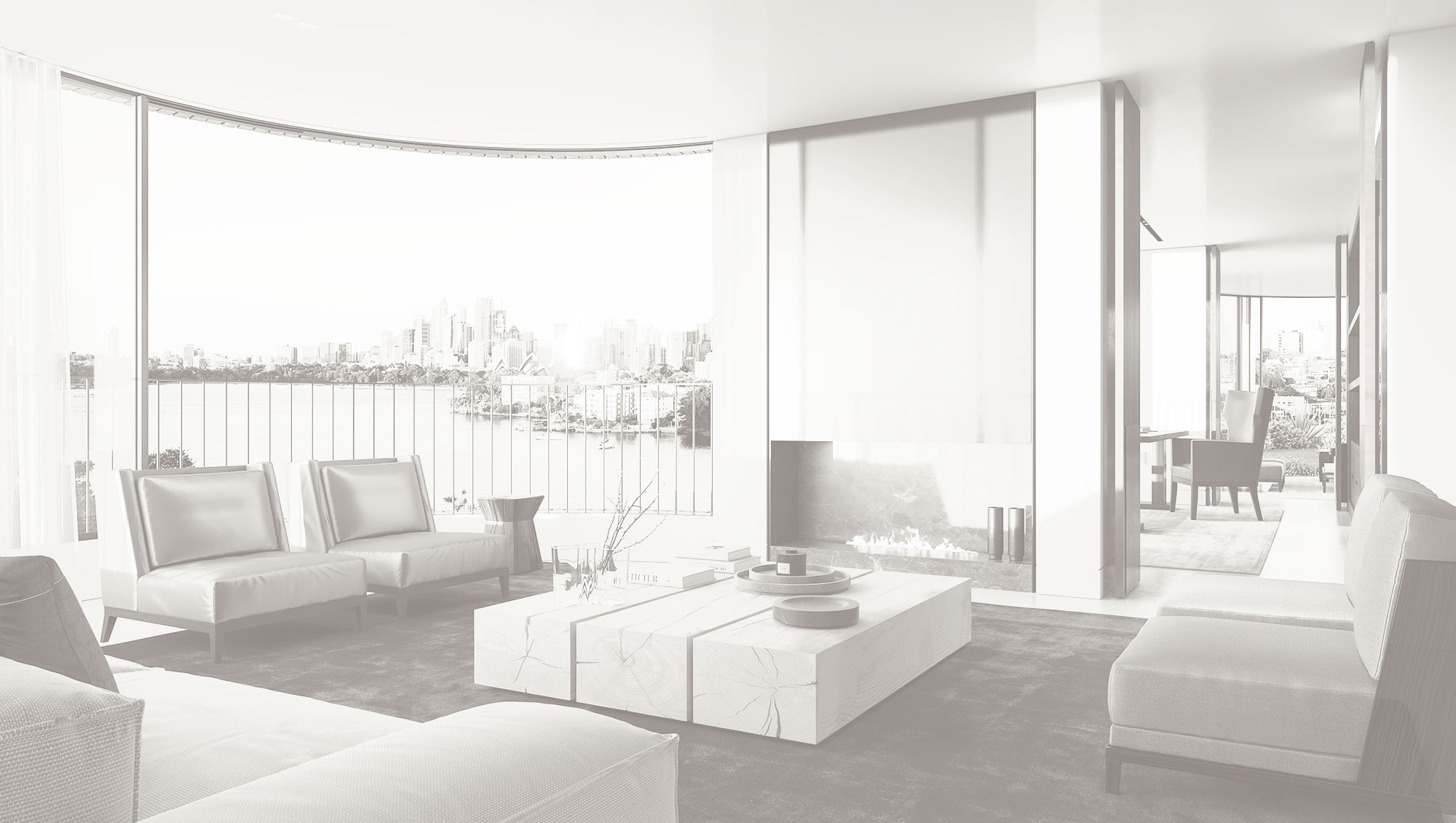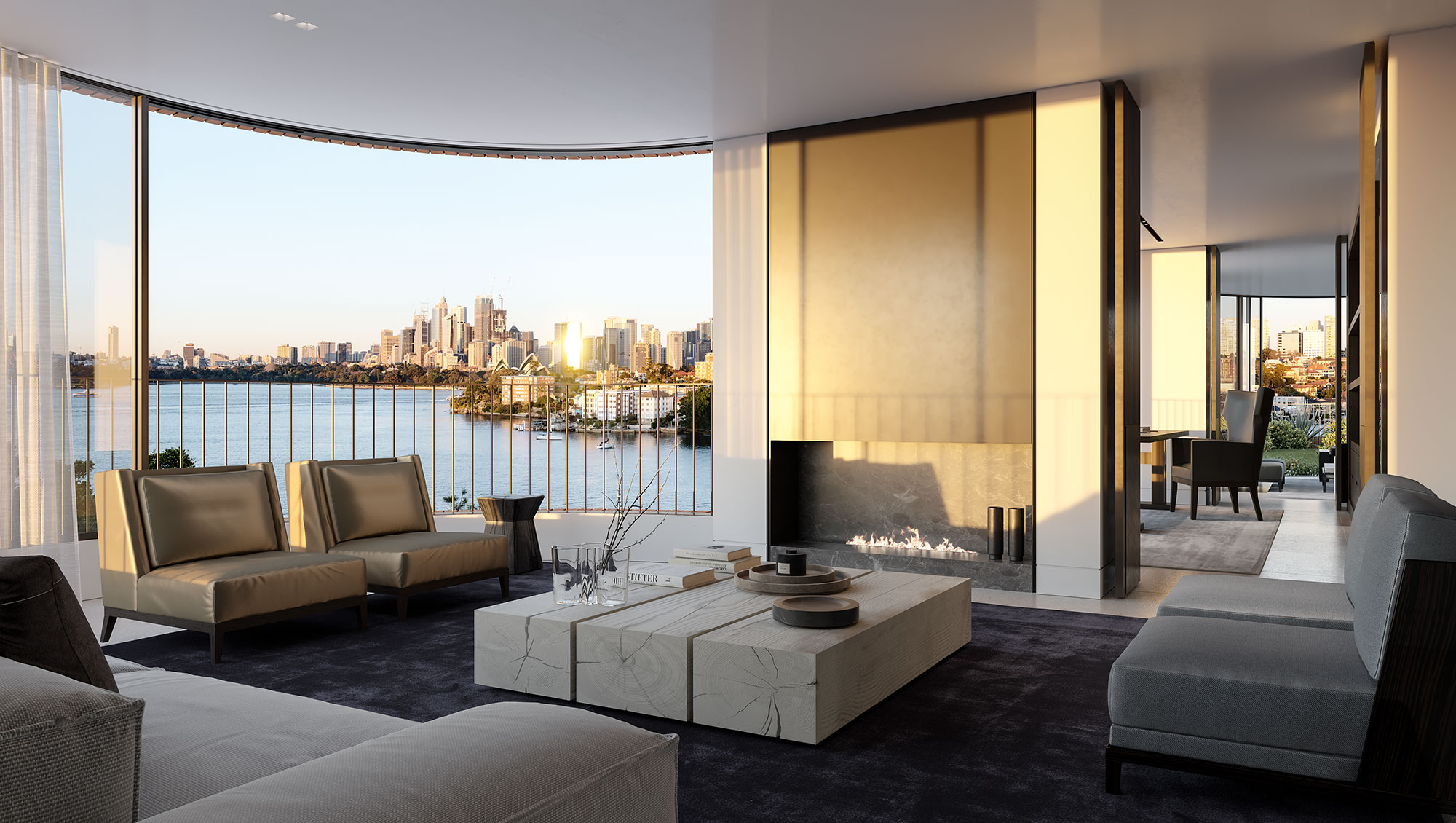 Enjoy magnificent winter gardens, shaped from operable curved glass, that draw in views and cool harbour air. Enormous time and investment has gone into this incredible curvilinear glazing system, allowing residents to open up the spaces on a beautiful day, or close them off to the elements. Stunning Grigio Argento marble fireplaces create a focal point in the winter months, custom-made for each residence.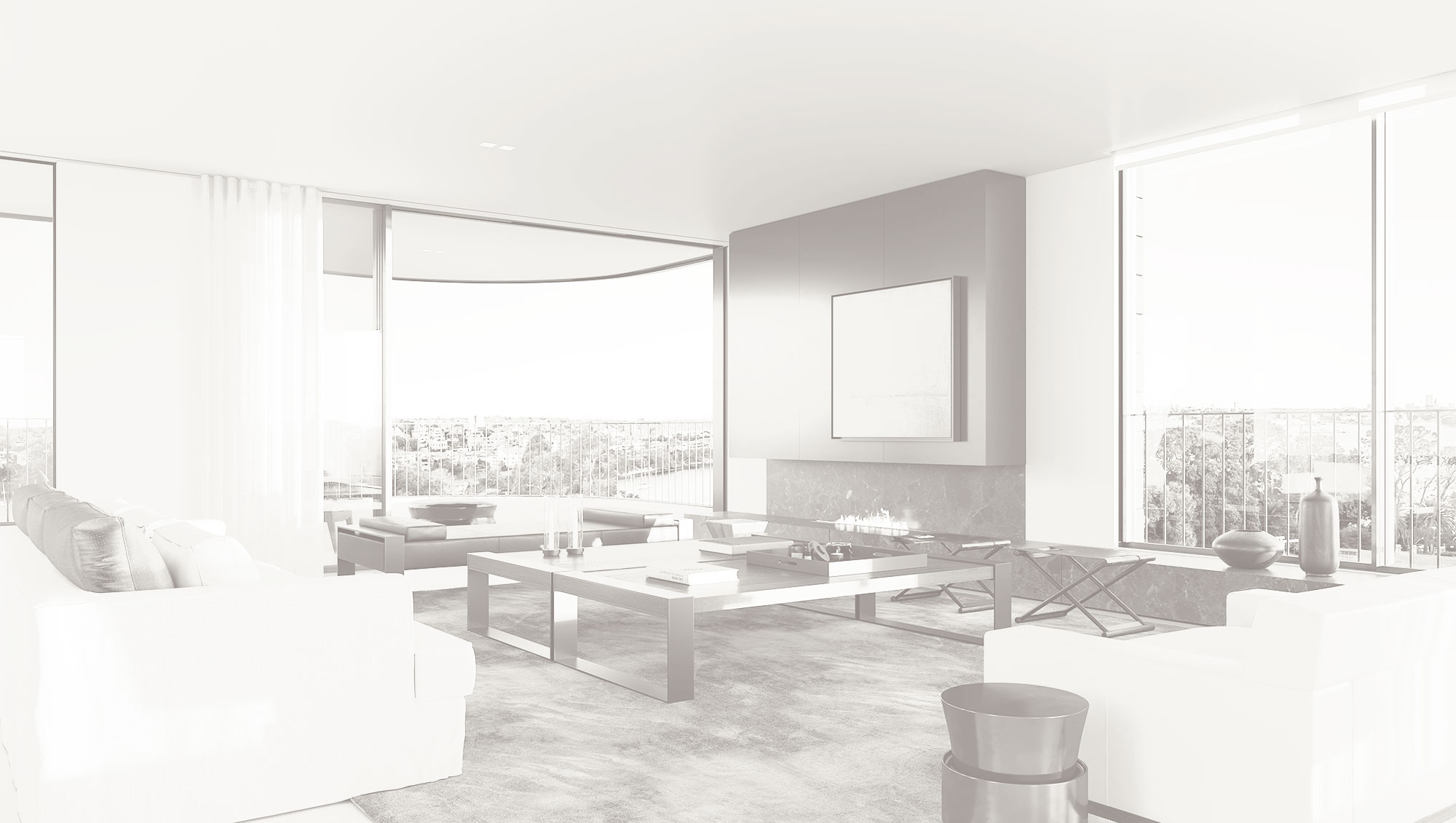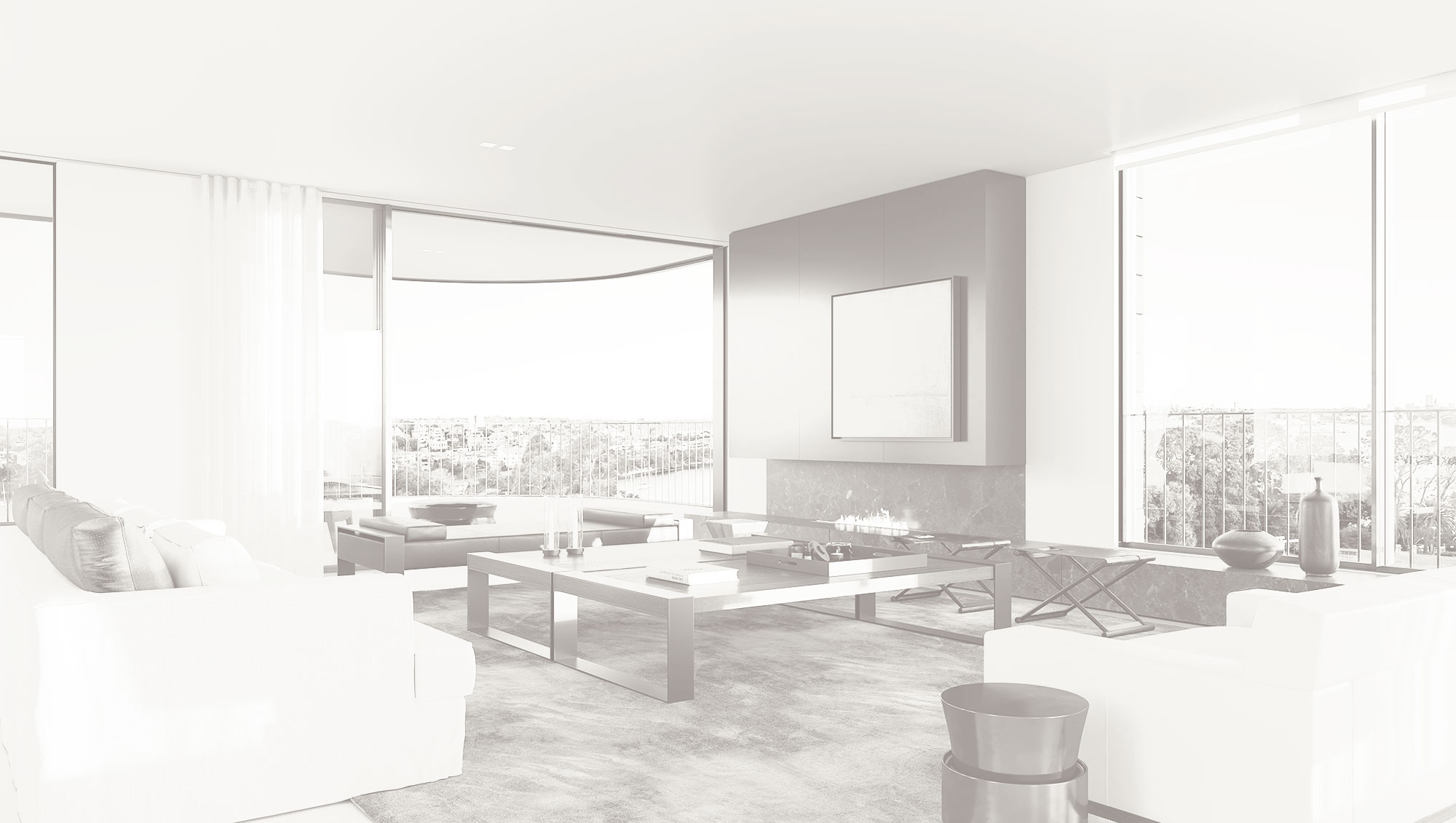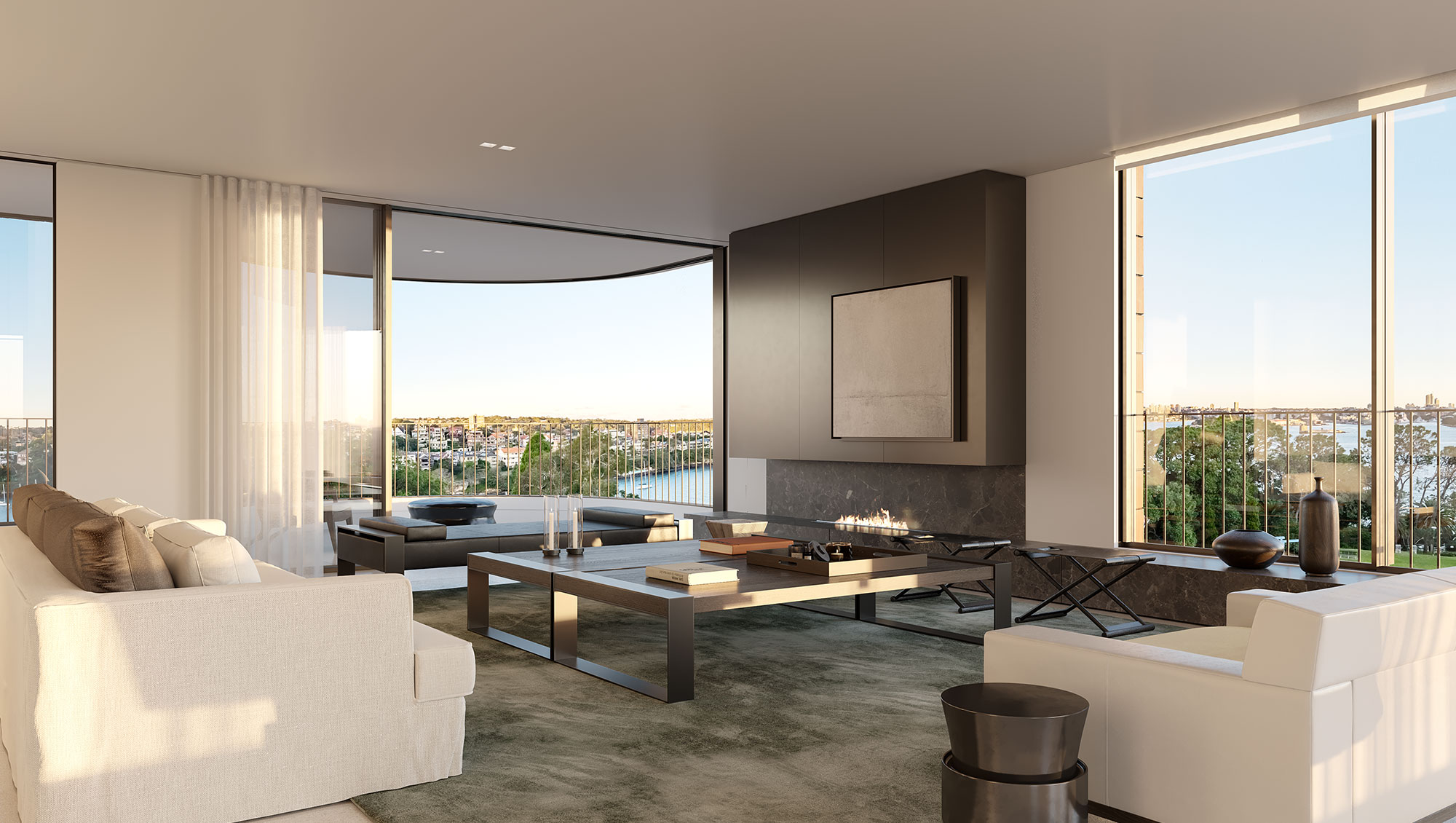 "Solid limestone and marble, lustrous bronze and fine oak timbers: everything in the spaces is beautifully executed, from the elegantly fluted marble detailing to the generous, house-like amenity." Phillip Mathieson
Design Director – Mathieson Architects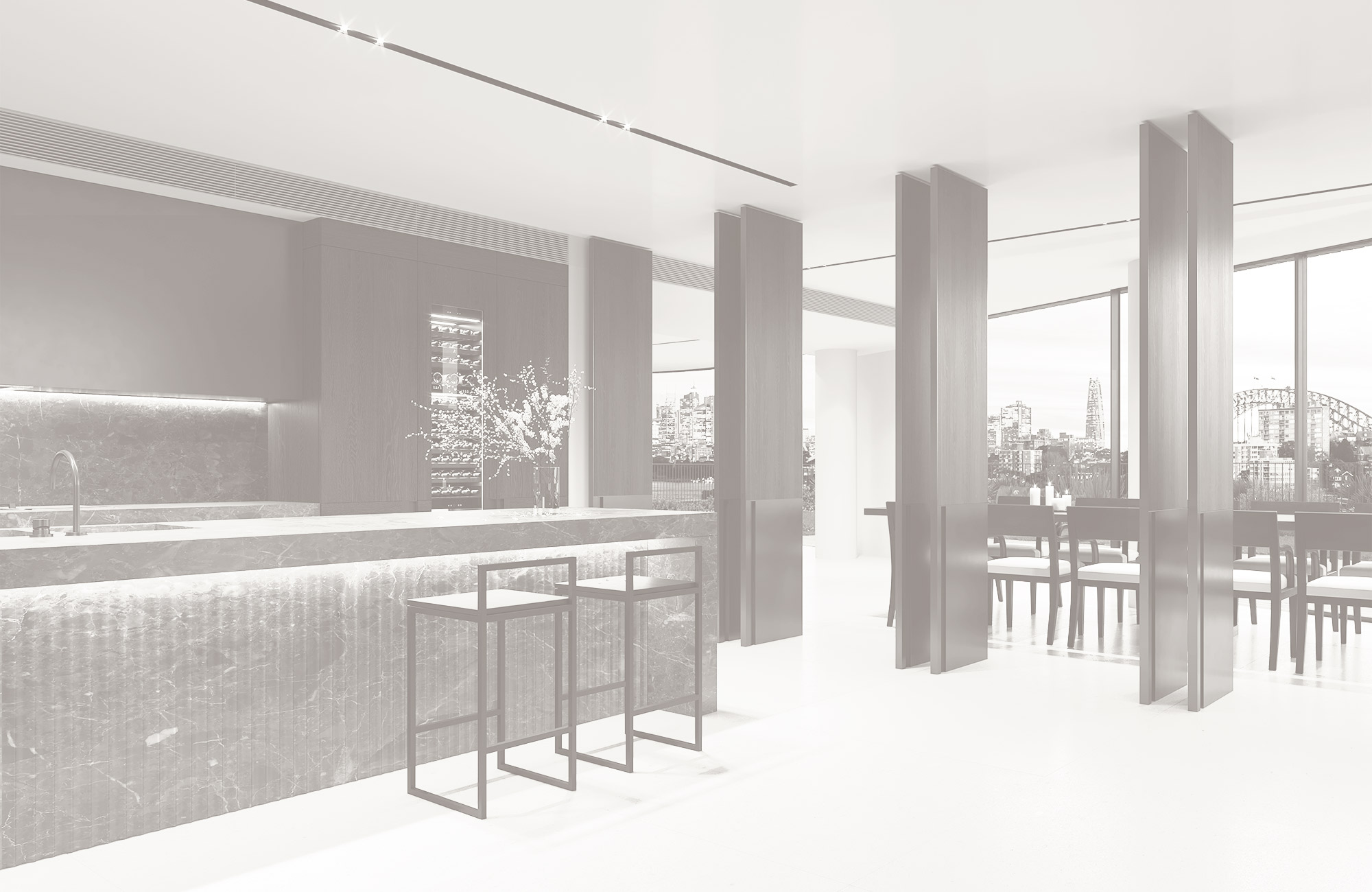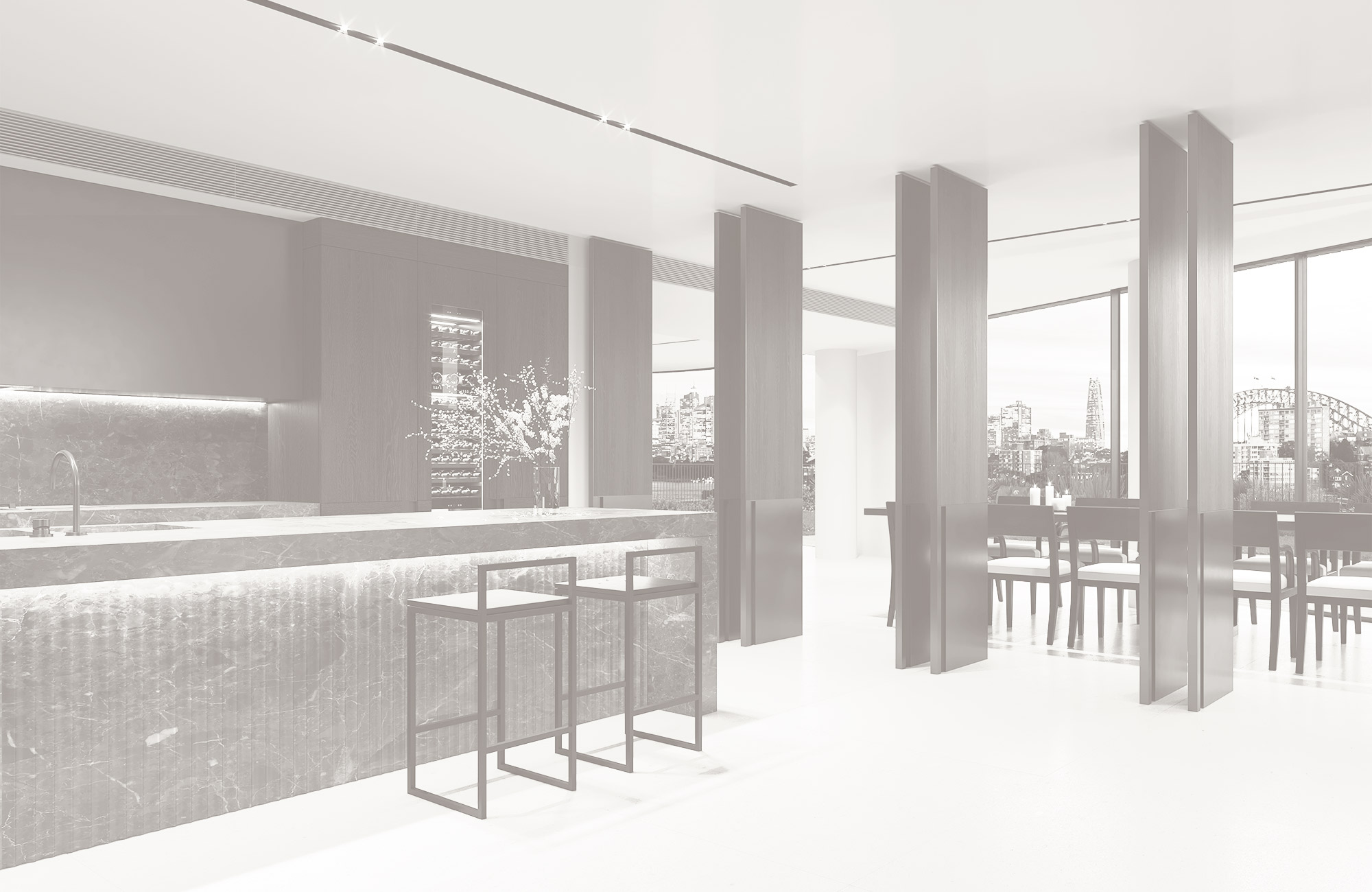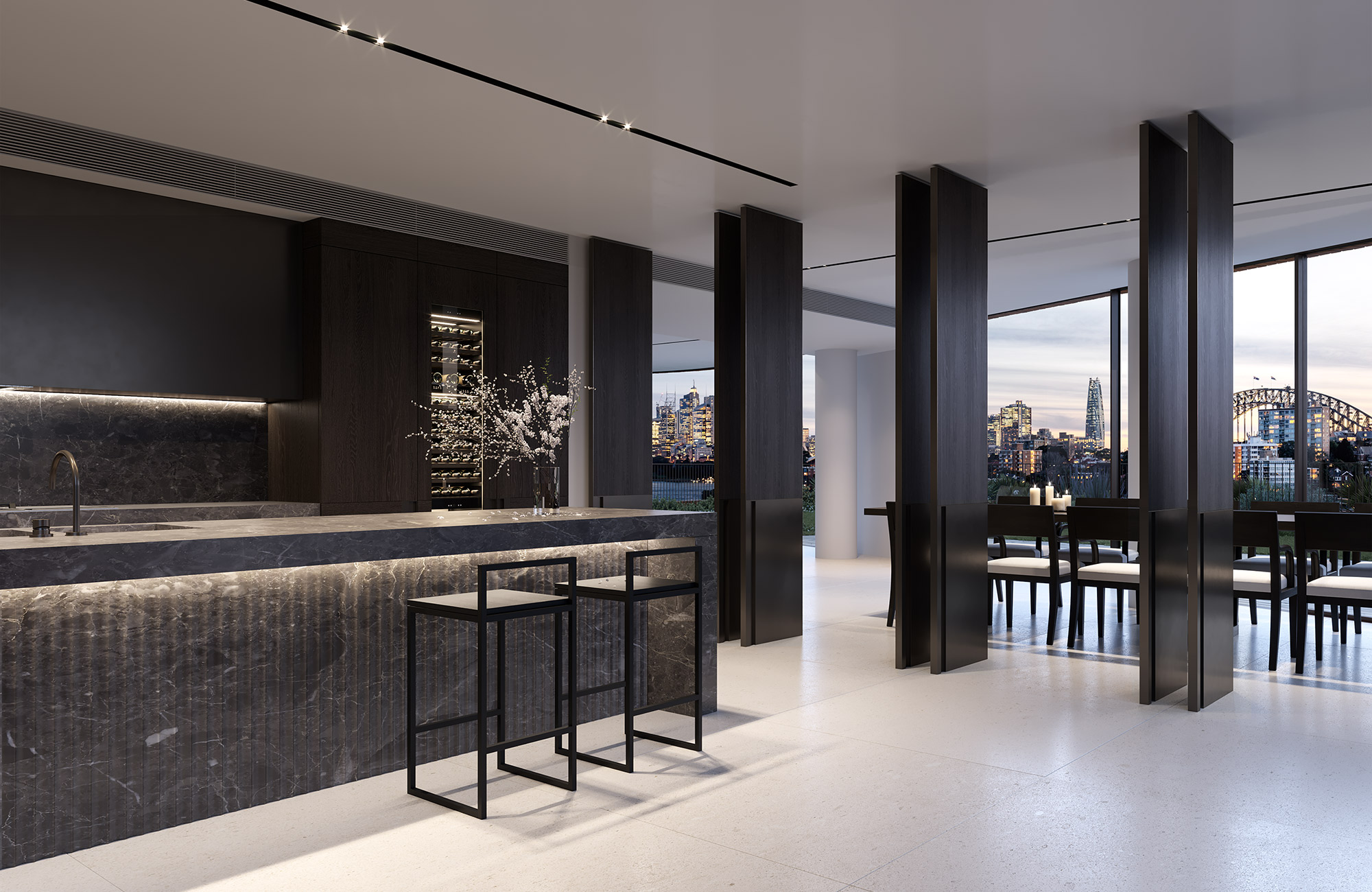 Every space is authentic, calming and restrained, making commanding views over the harbour the hero. Towering pivot doors, crafted in dark oak and lustrous bronze, divide the kitchen from the dining area. Open or close them to the landscapes and the cool harbour air to suit your mood.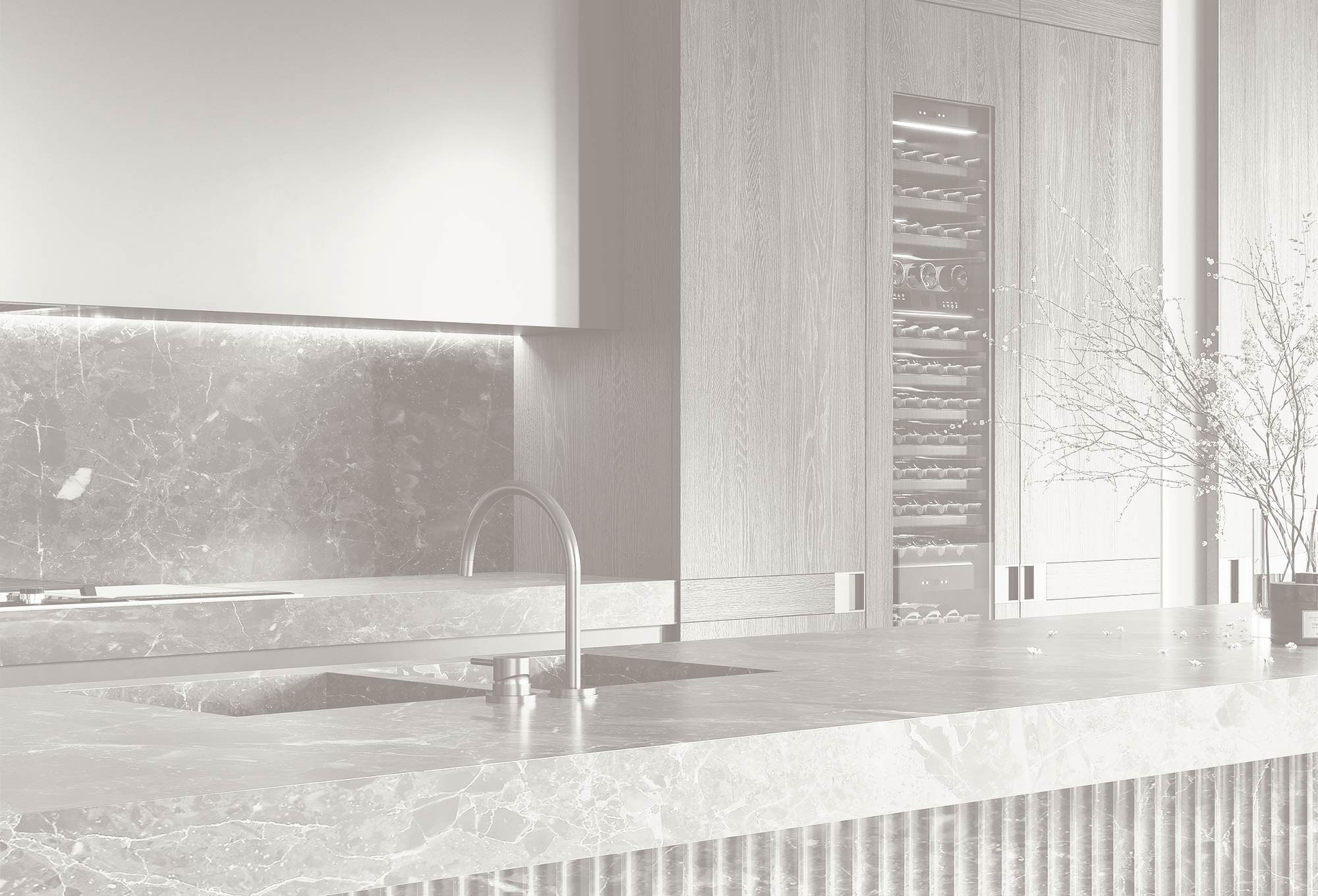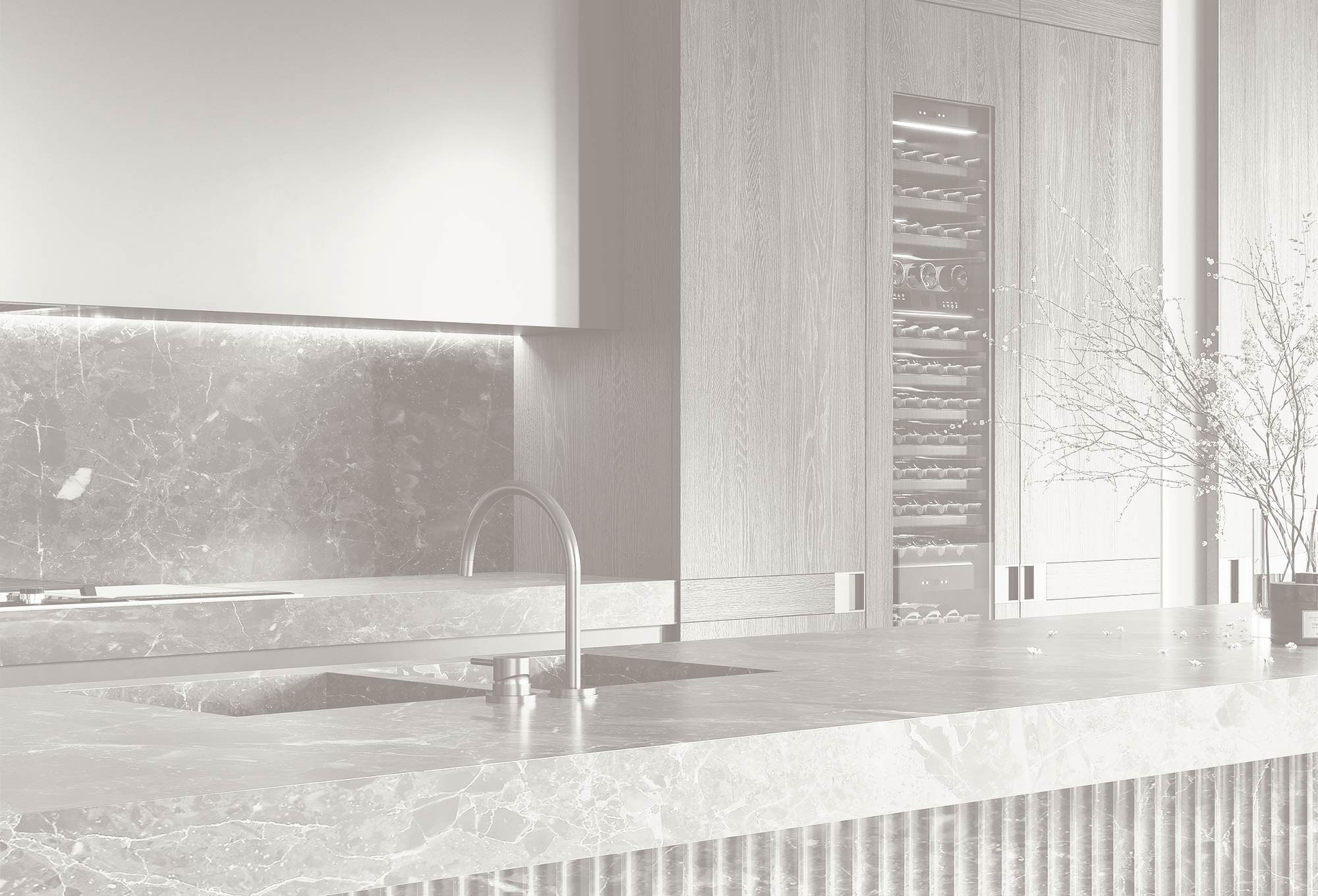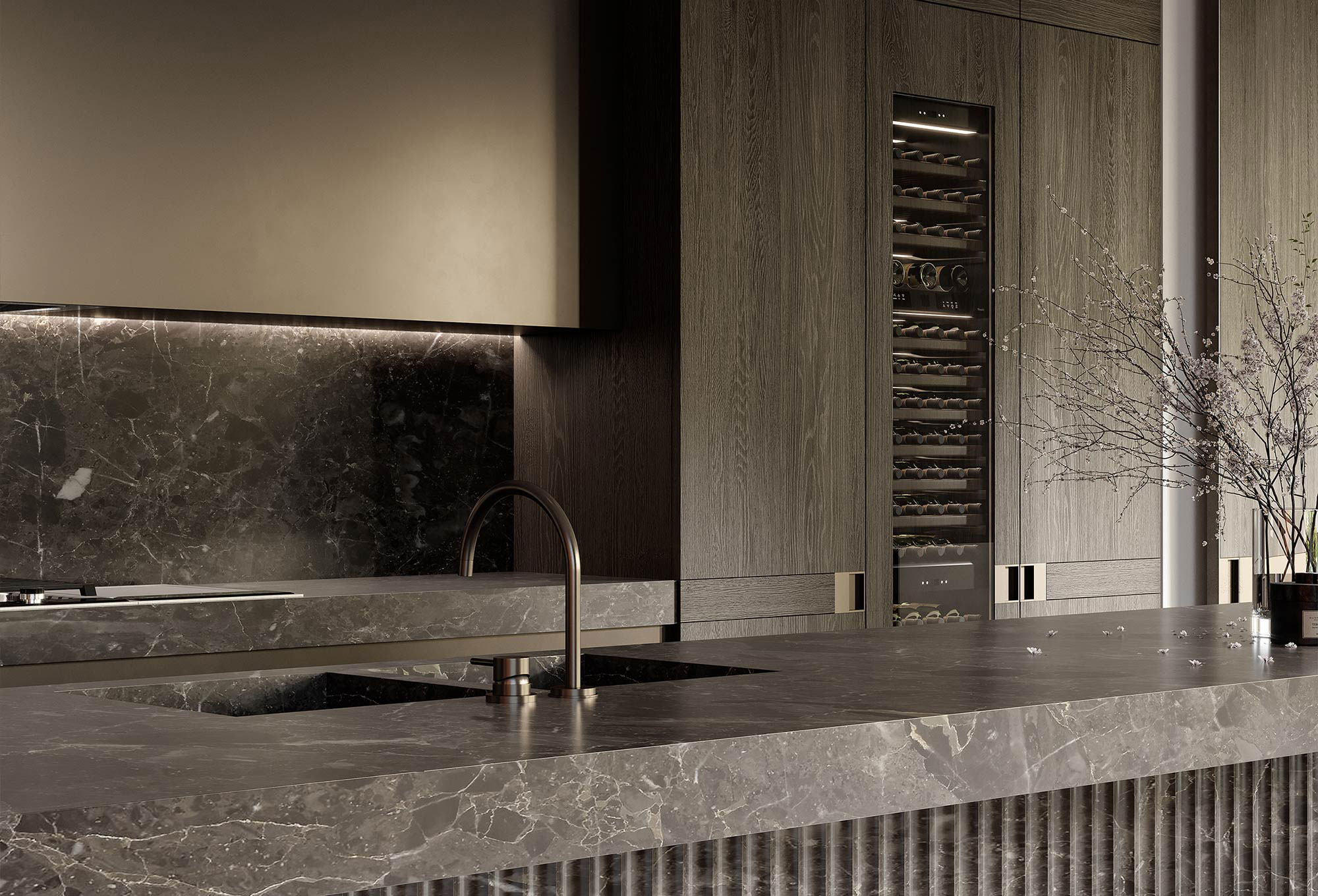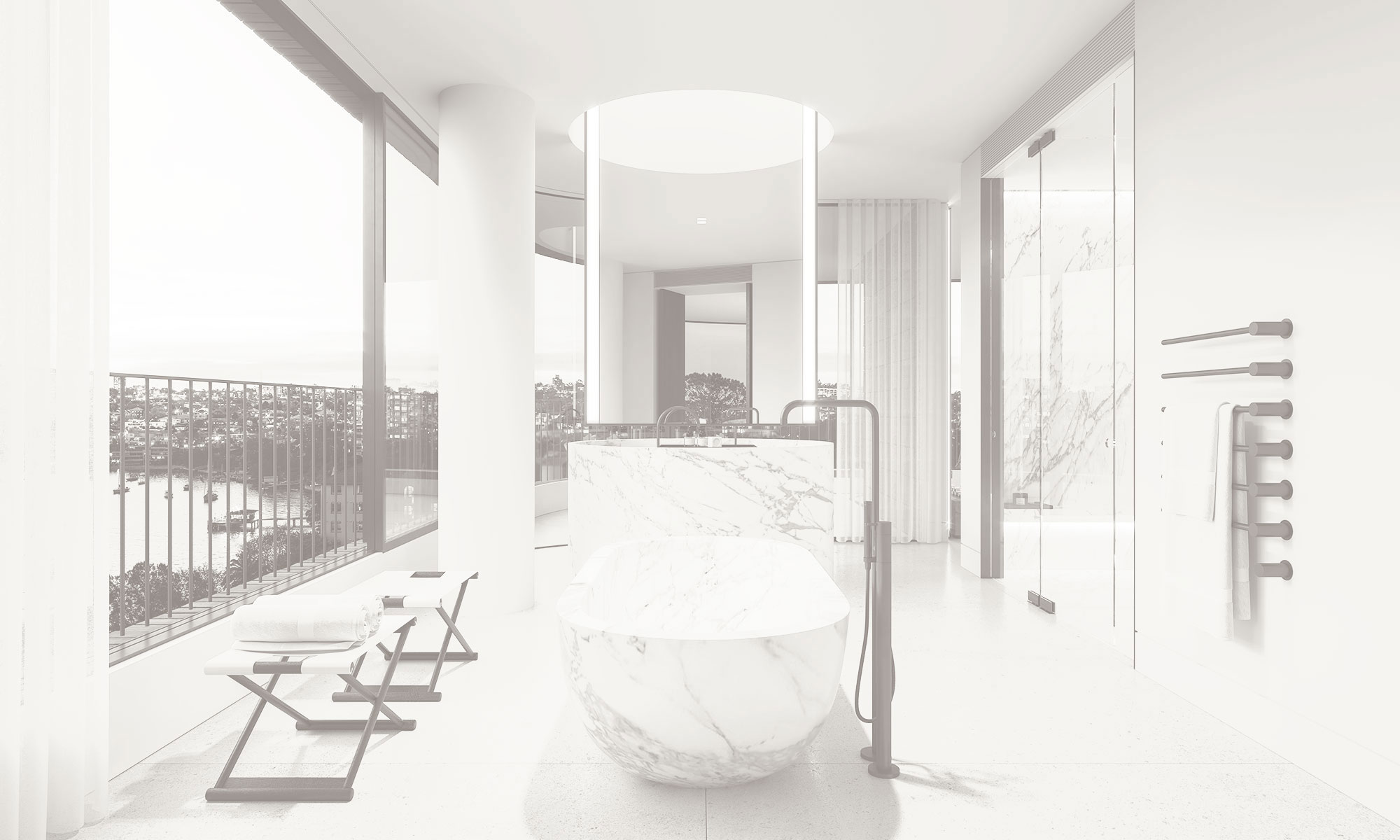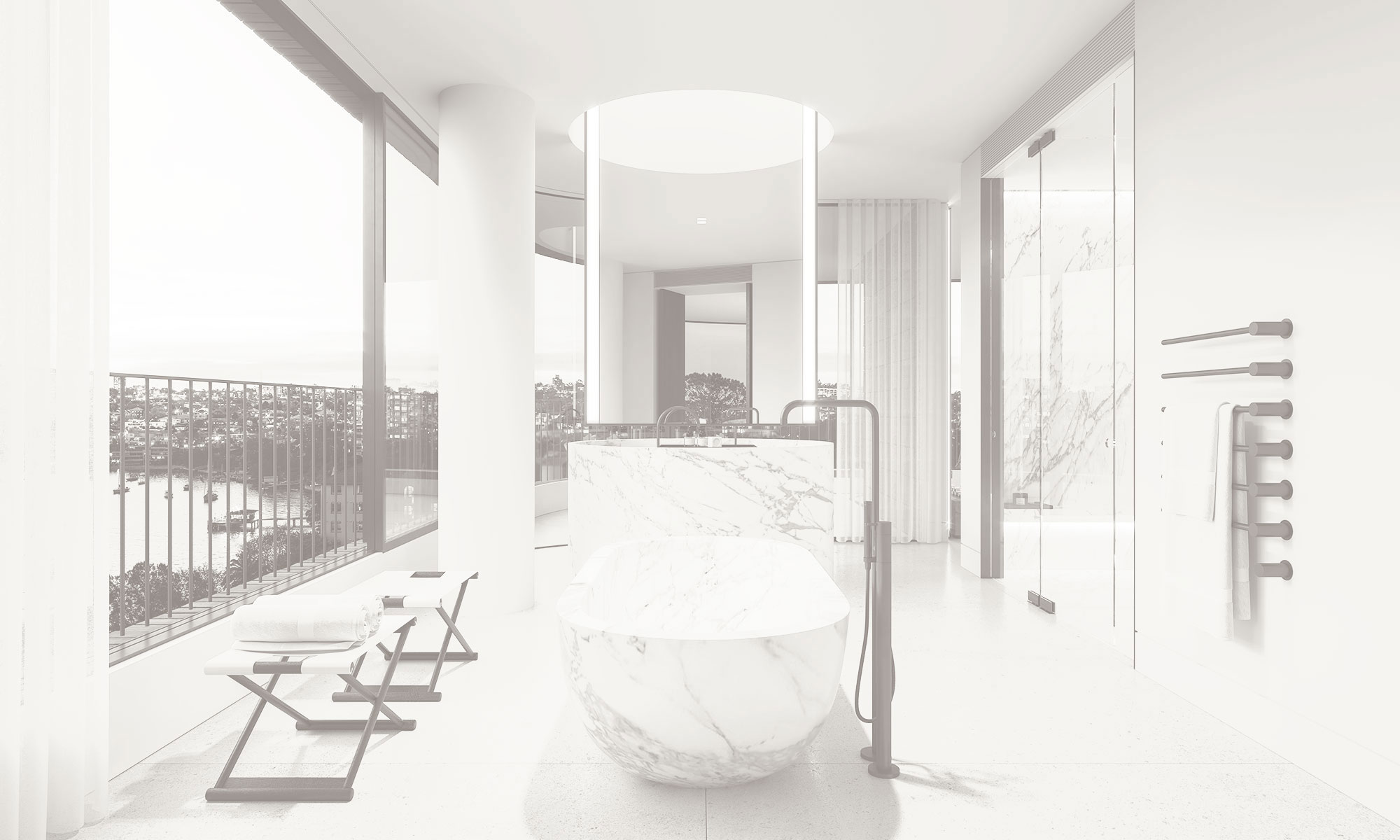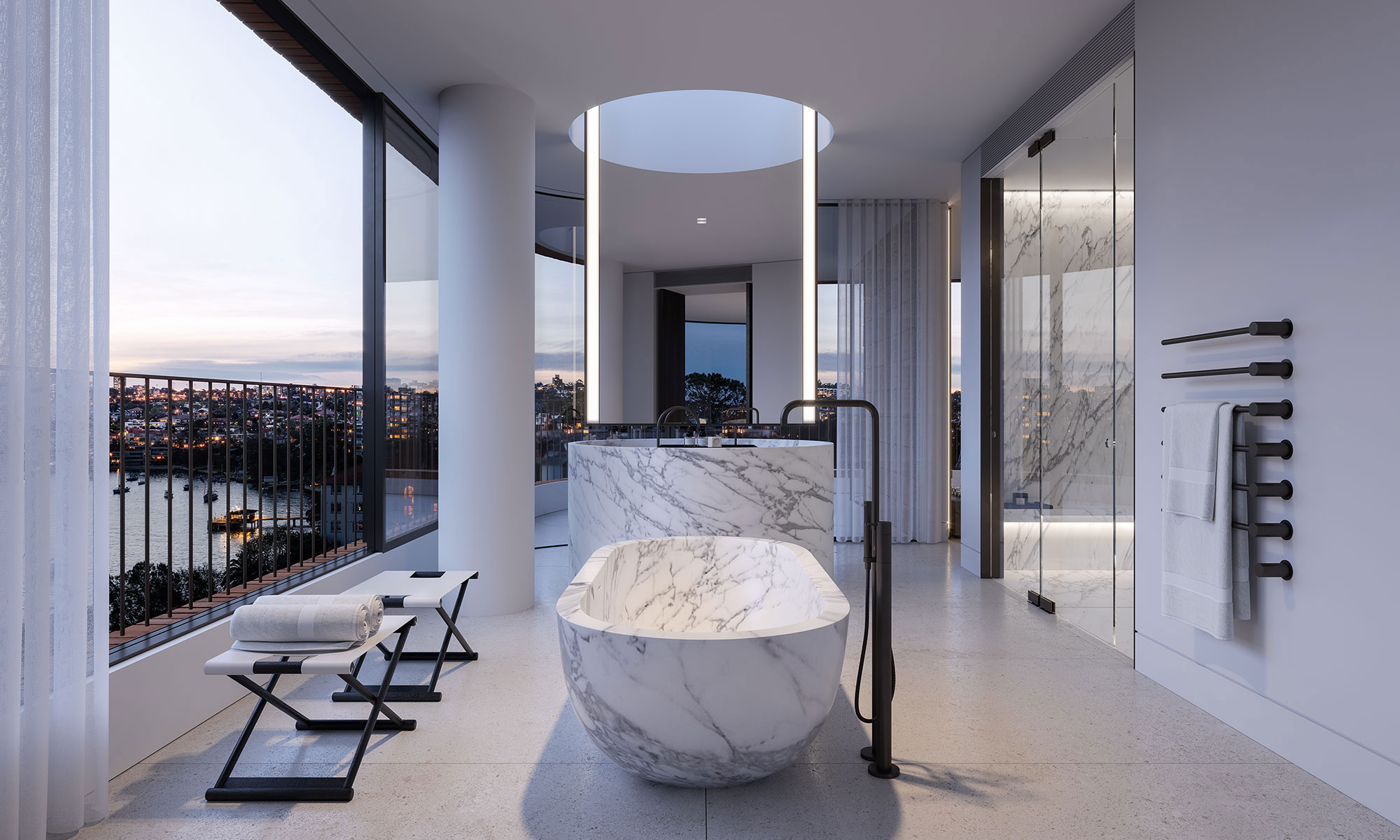 Bathe in serenity with the world's most exhilarating harbour as your backdrop. The master ensuite is remarkable in both its scale and the quality of its materials. A circular marble island vanity makes a dramatic statement at the centre of the room, the perfect counterpoint to the oculus skylight above.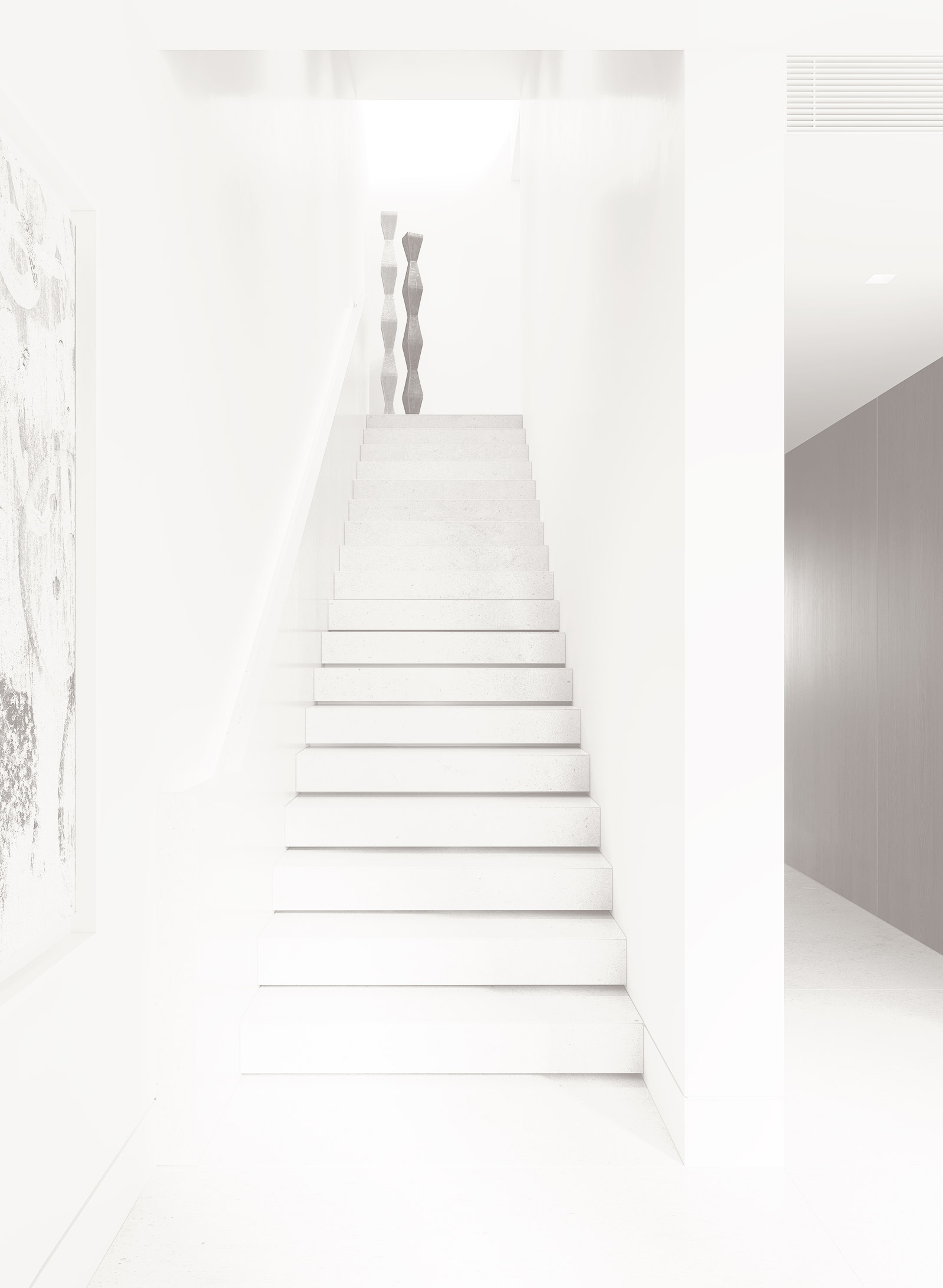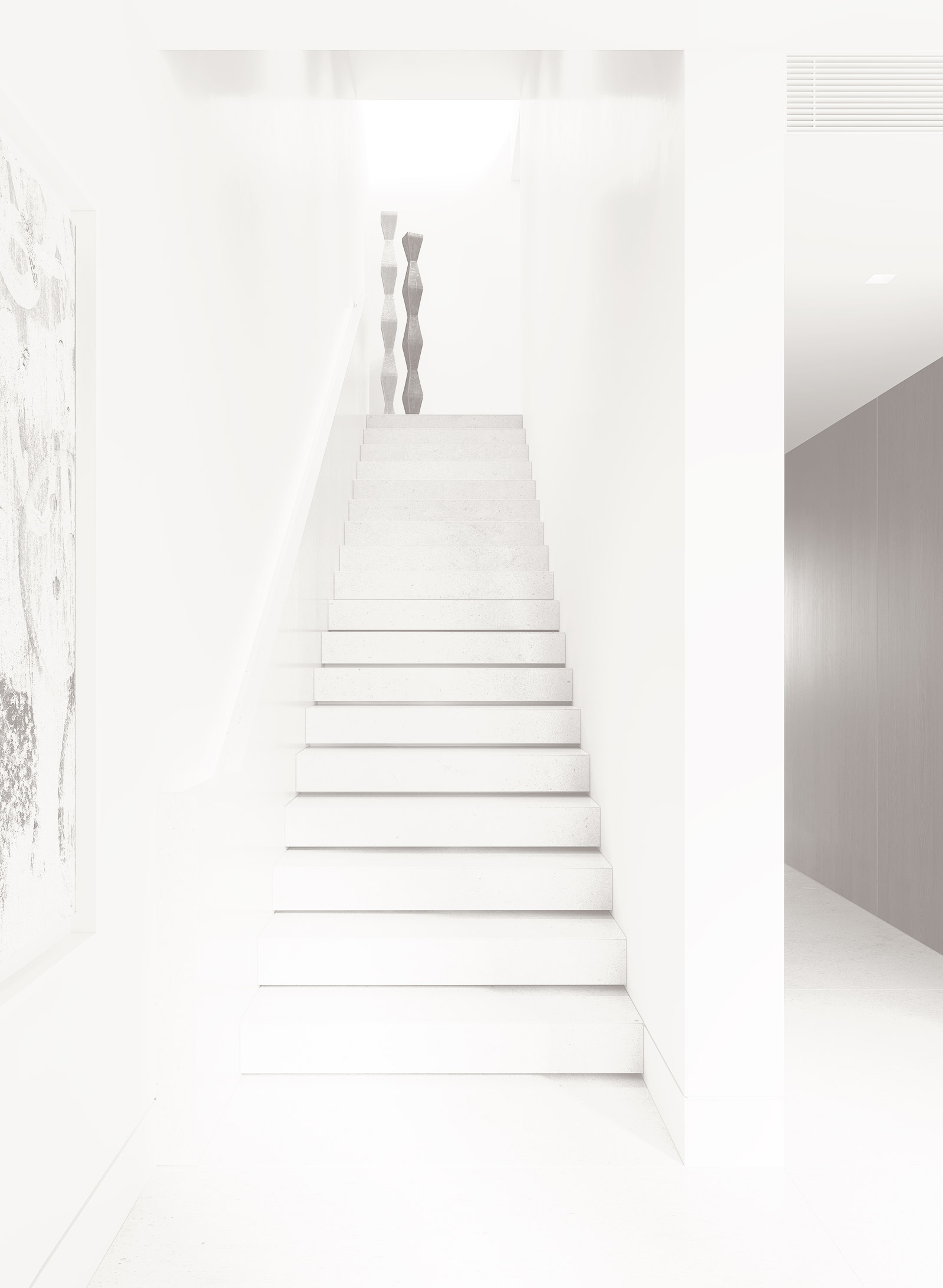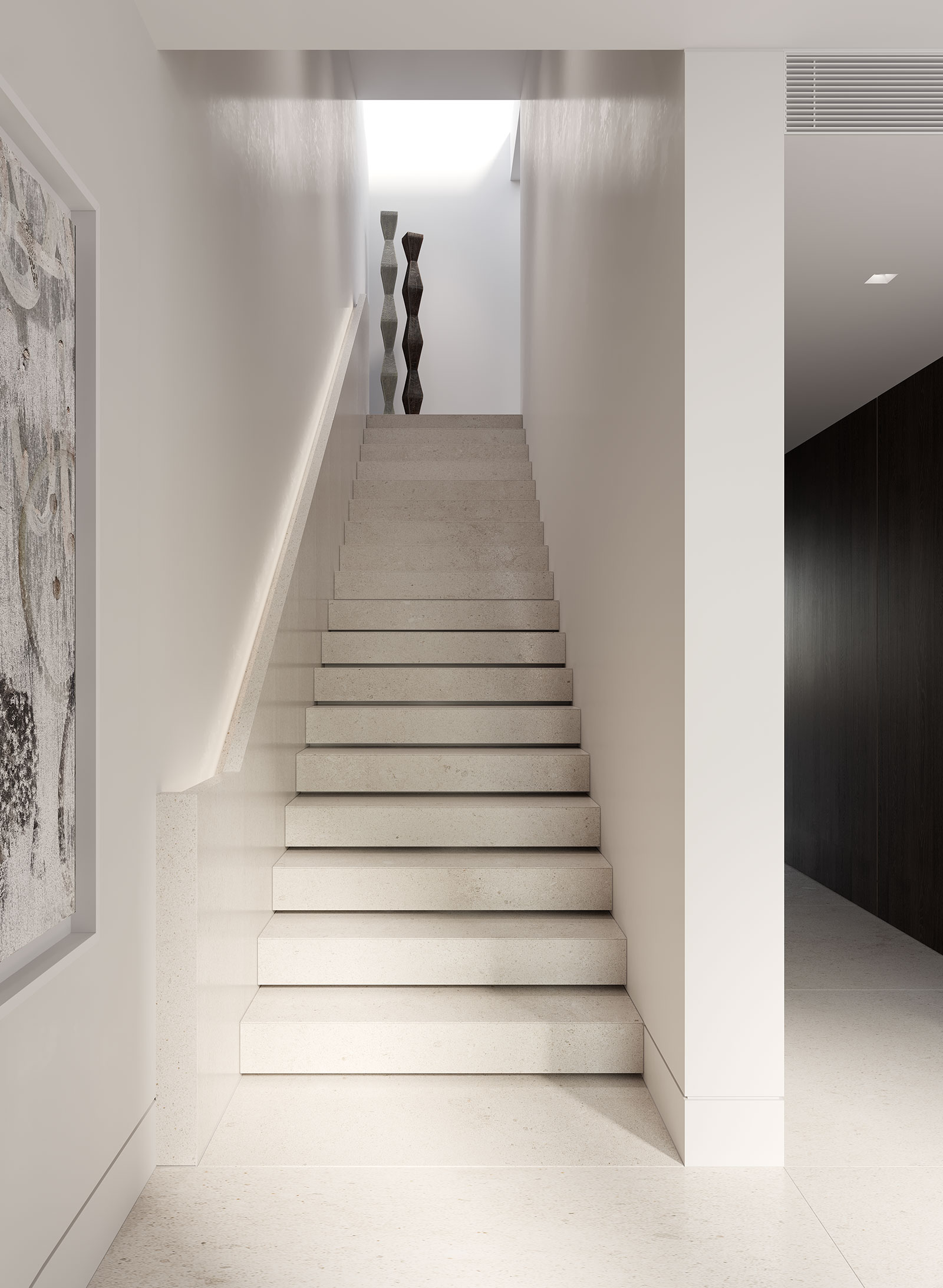 Even the stairs form a defining architectural experience, elegantly connecting floors within the over-scaled, two-storey penthouse. Fashioned from natural stone, they reflect the penthouse's simple, beautiful yet highly crafted interior ideal.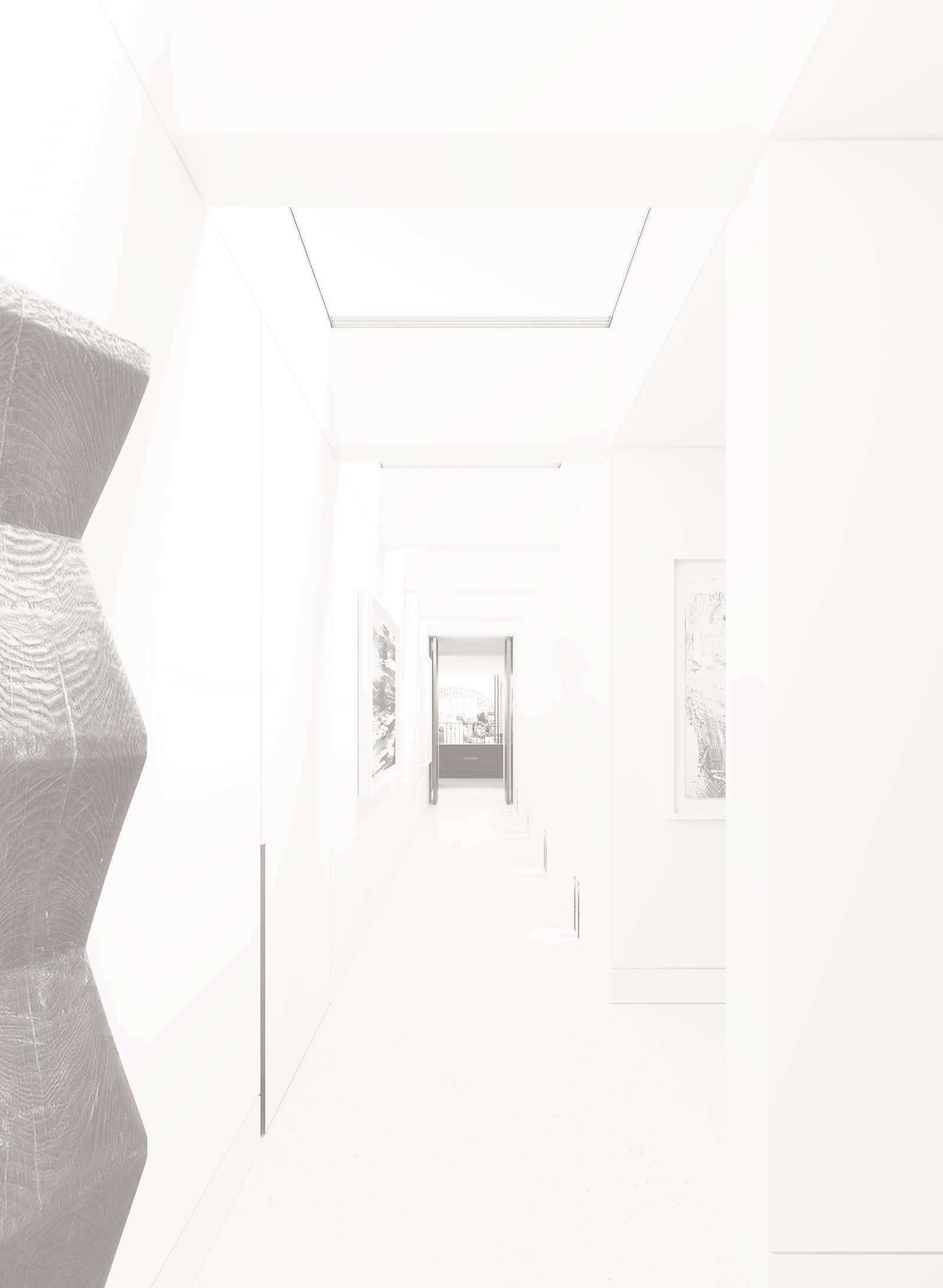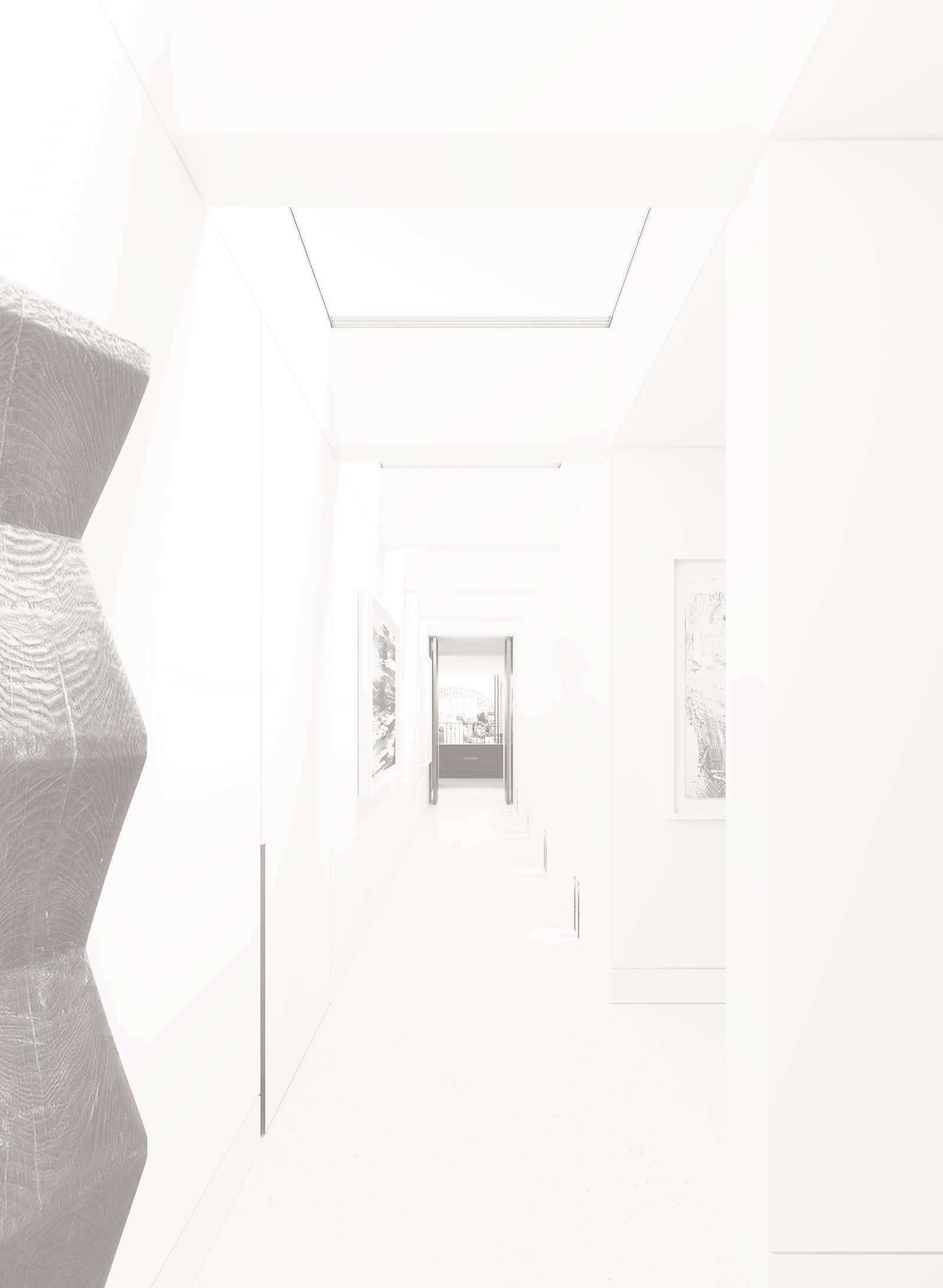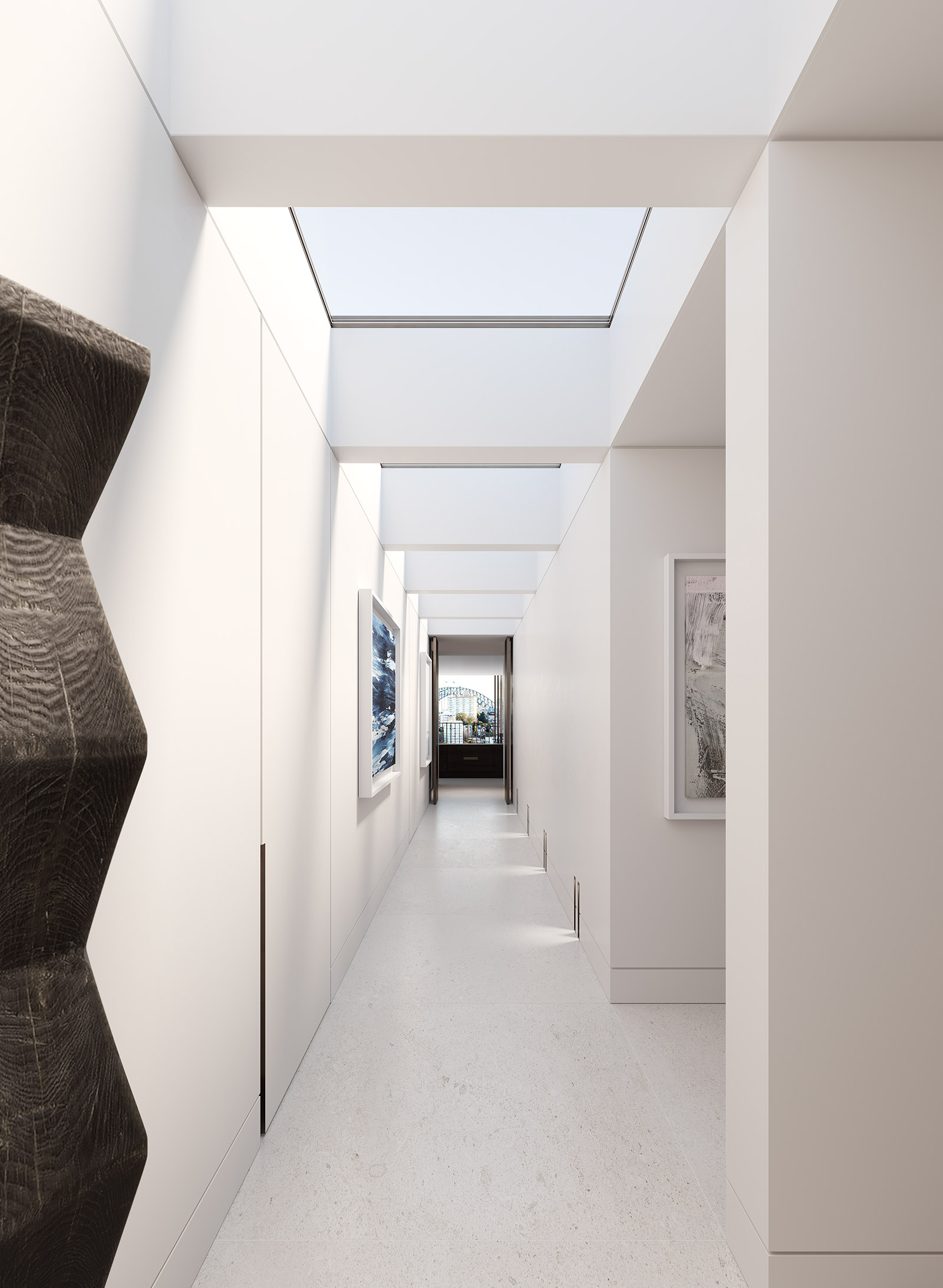 Upstairs, a graceful sea of limestone anchors the space, leading to the stunning master suite and spacious secondary bedrooms. Above, a simple coffered ceiling and skylight bring beautifully diffuse internal light to your luxuriously private domain.
The exquisitely fashioned interiors never fail to enchant. Enjoy peaceful nights and beautiful awakenings as the view remakes itself with the ebb and flow of the tides. Your world is luxuriously private while the theatre of the harbour plays out before you, day and night.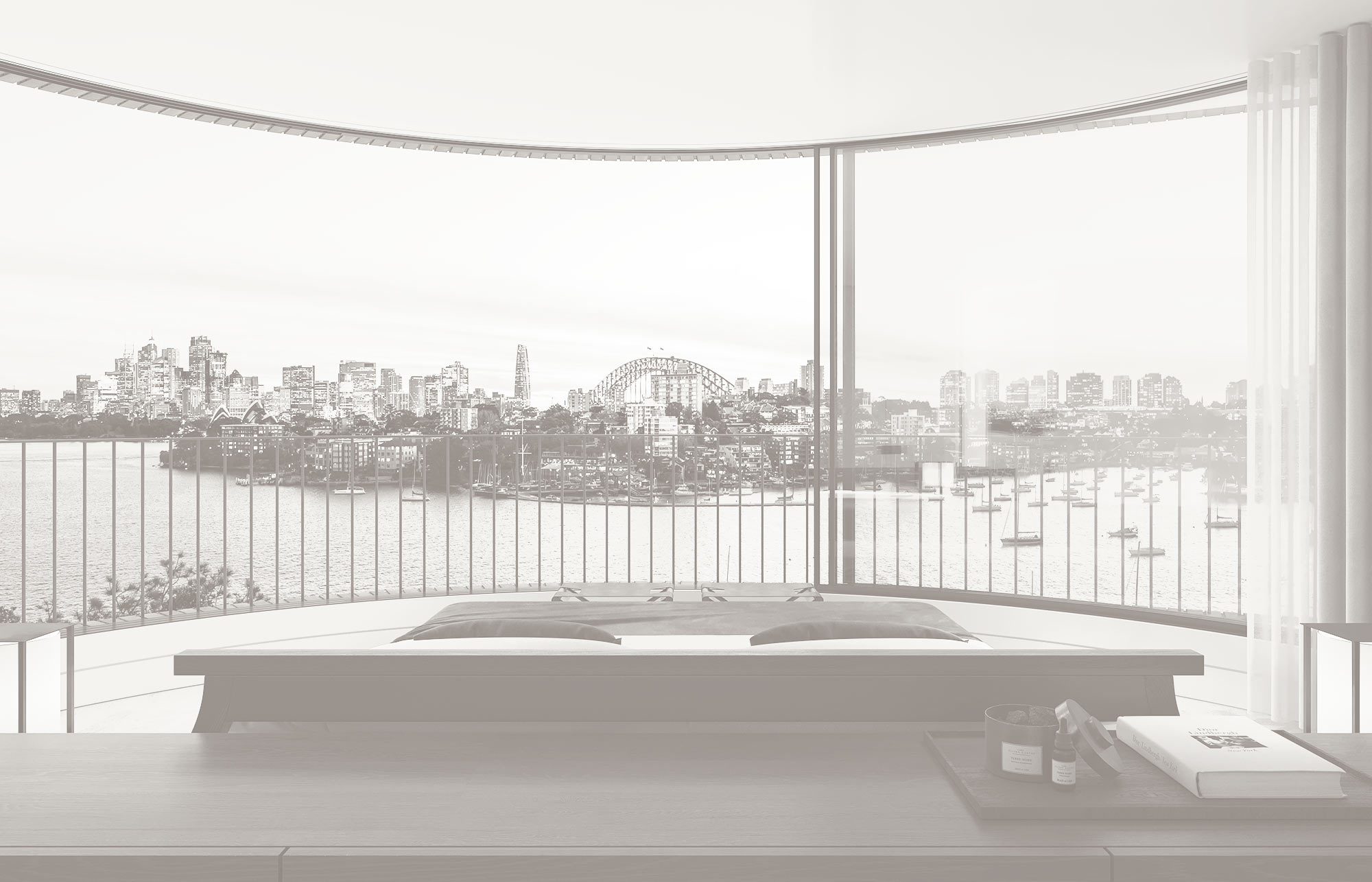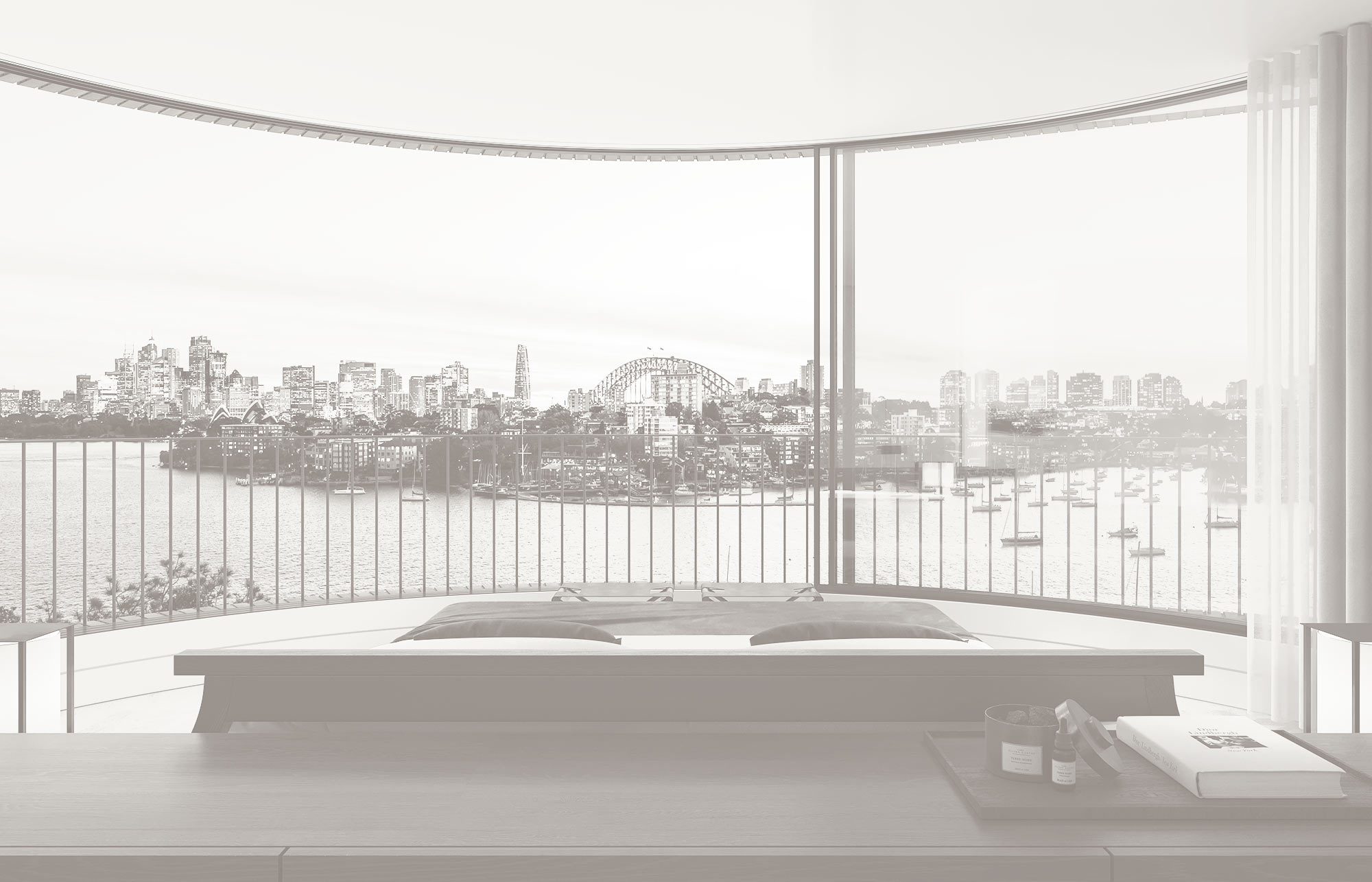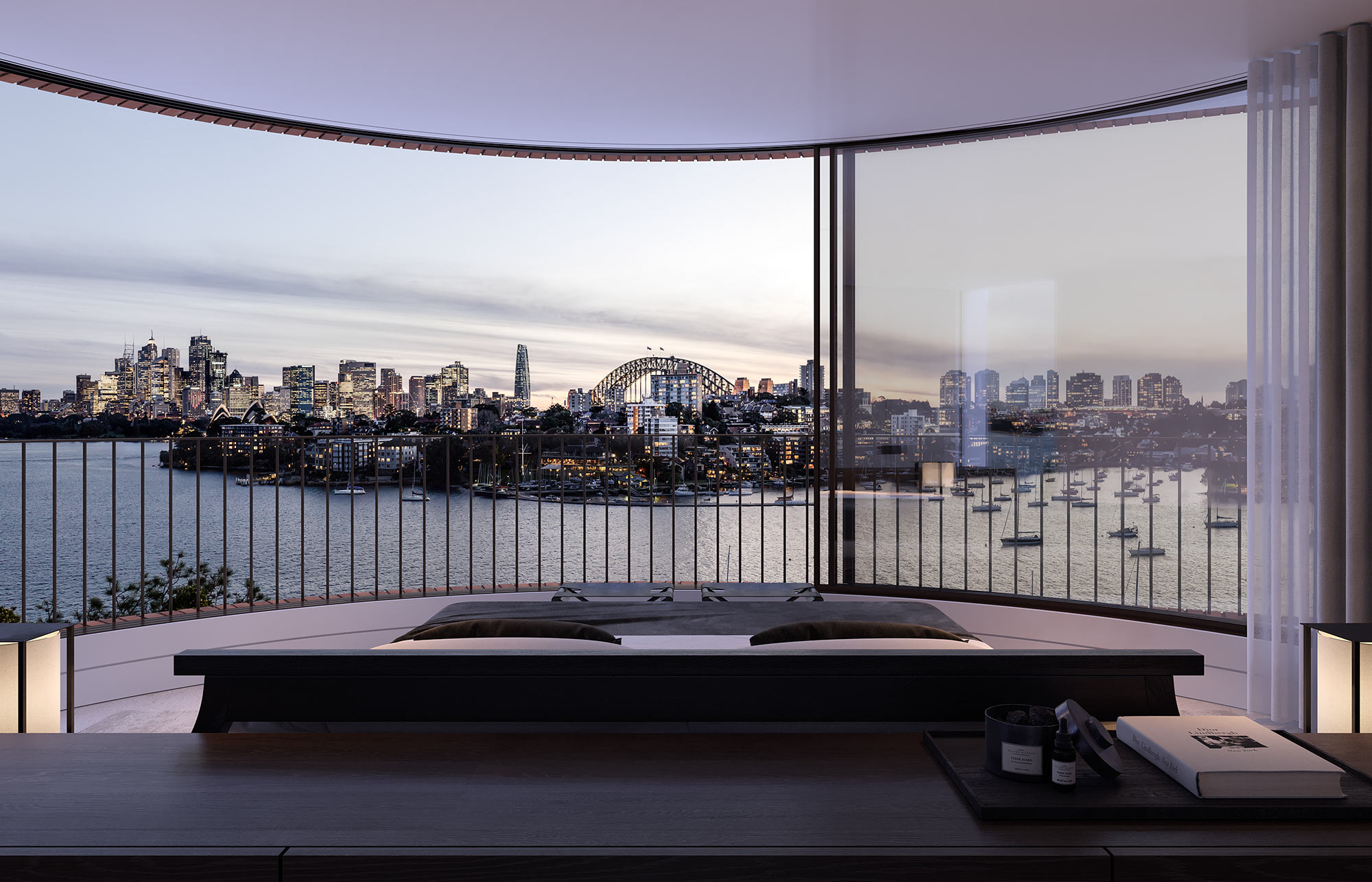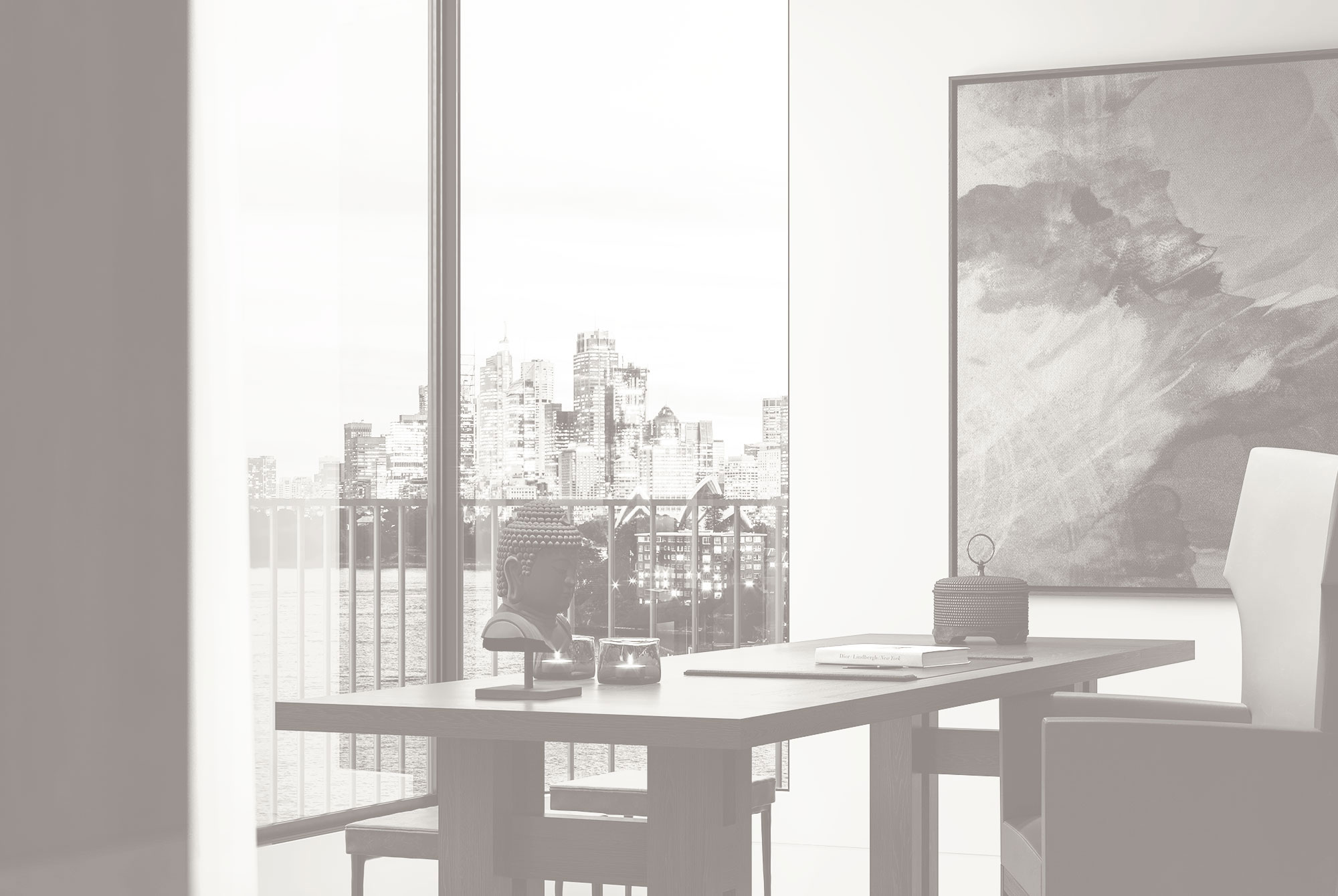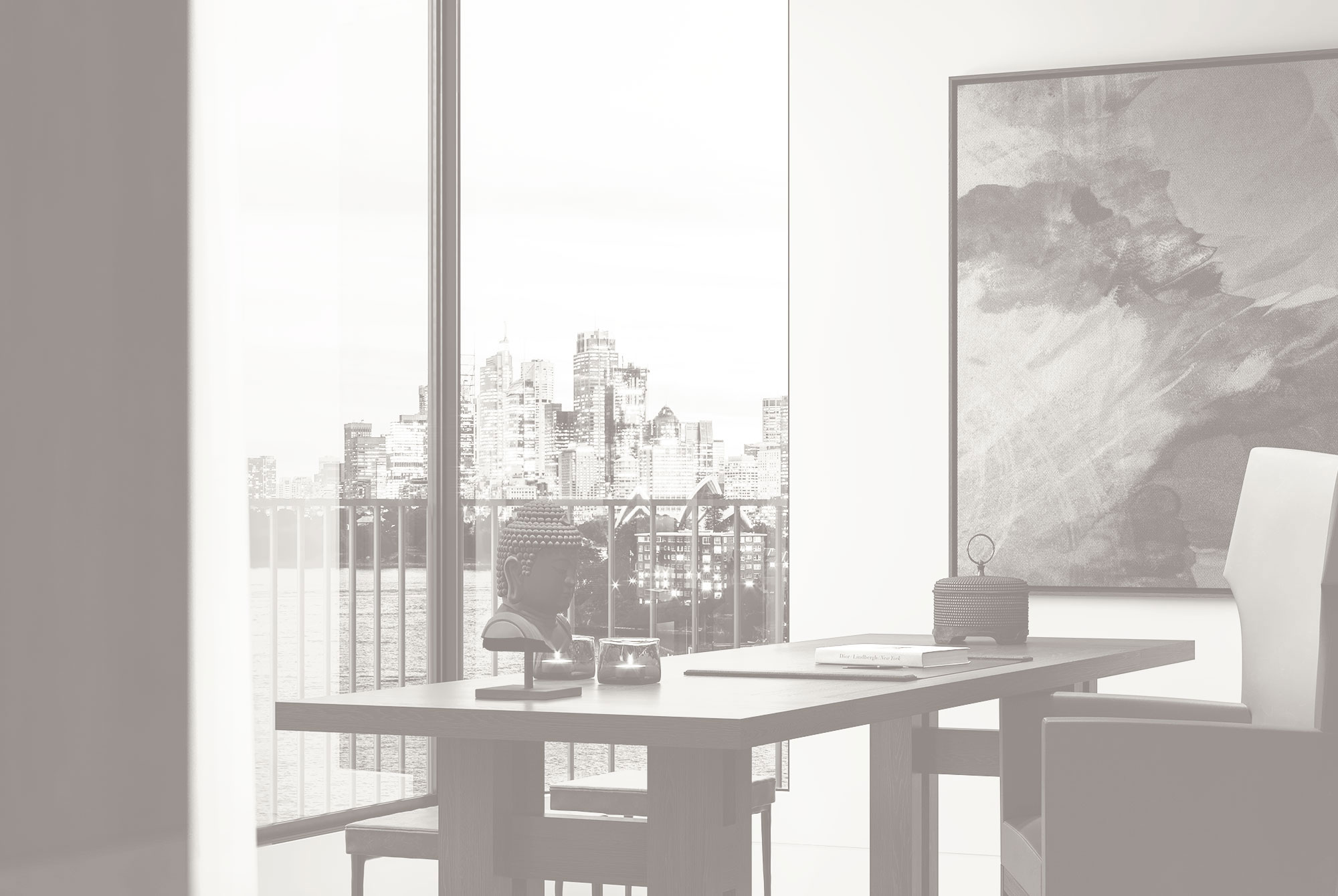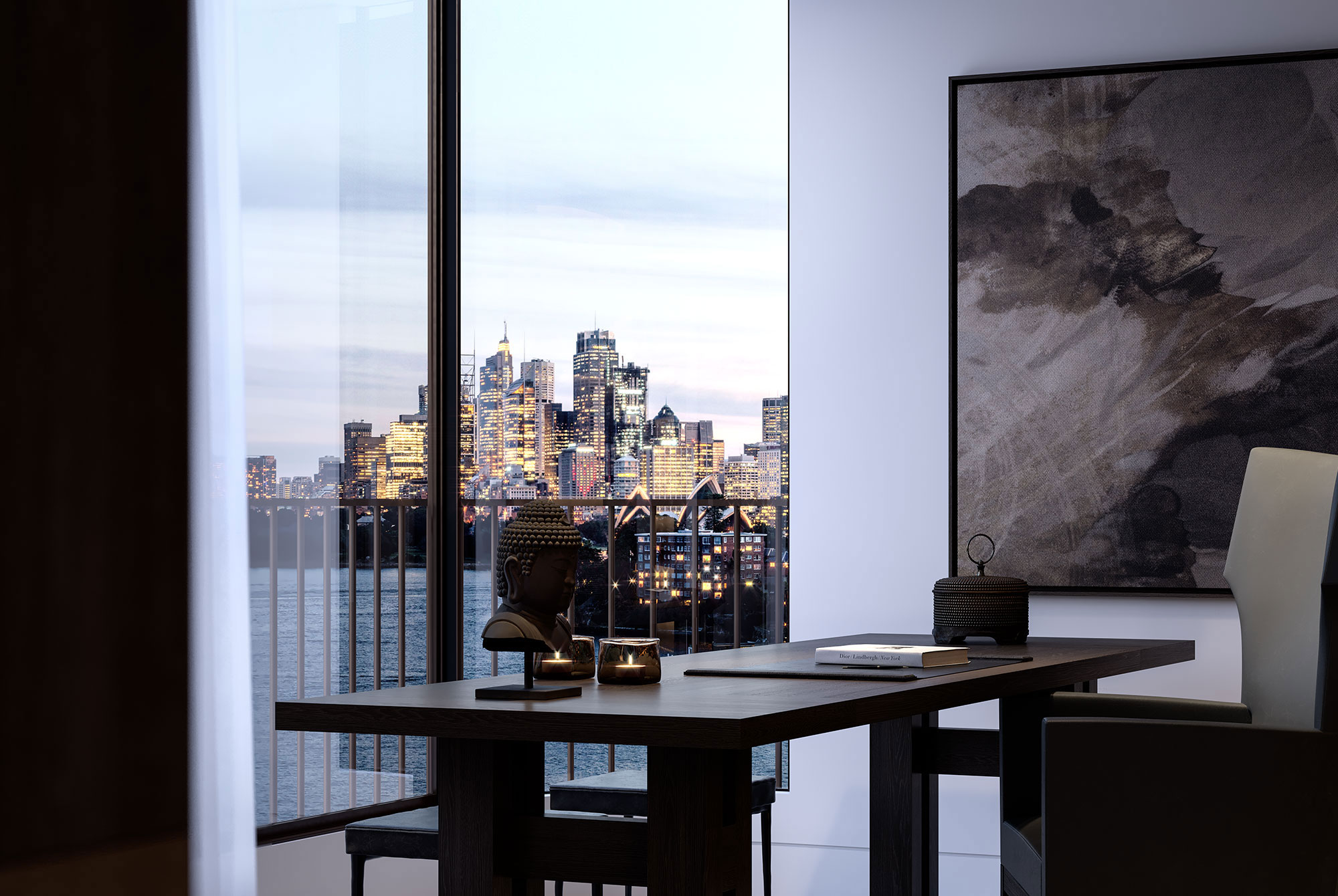 Without a doubt, The Kurraba is a penthouse of exceptional depth and scope. A secondary living area connects to an elegant private study and custom-made wine cellar, providing spaces to retreat away from the main entertaining rooms.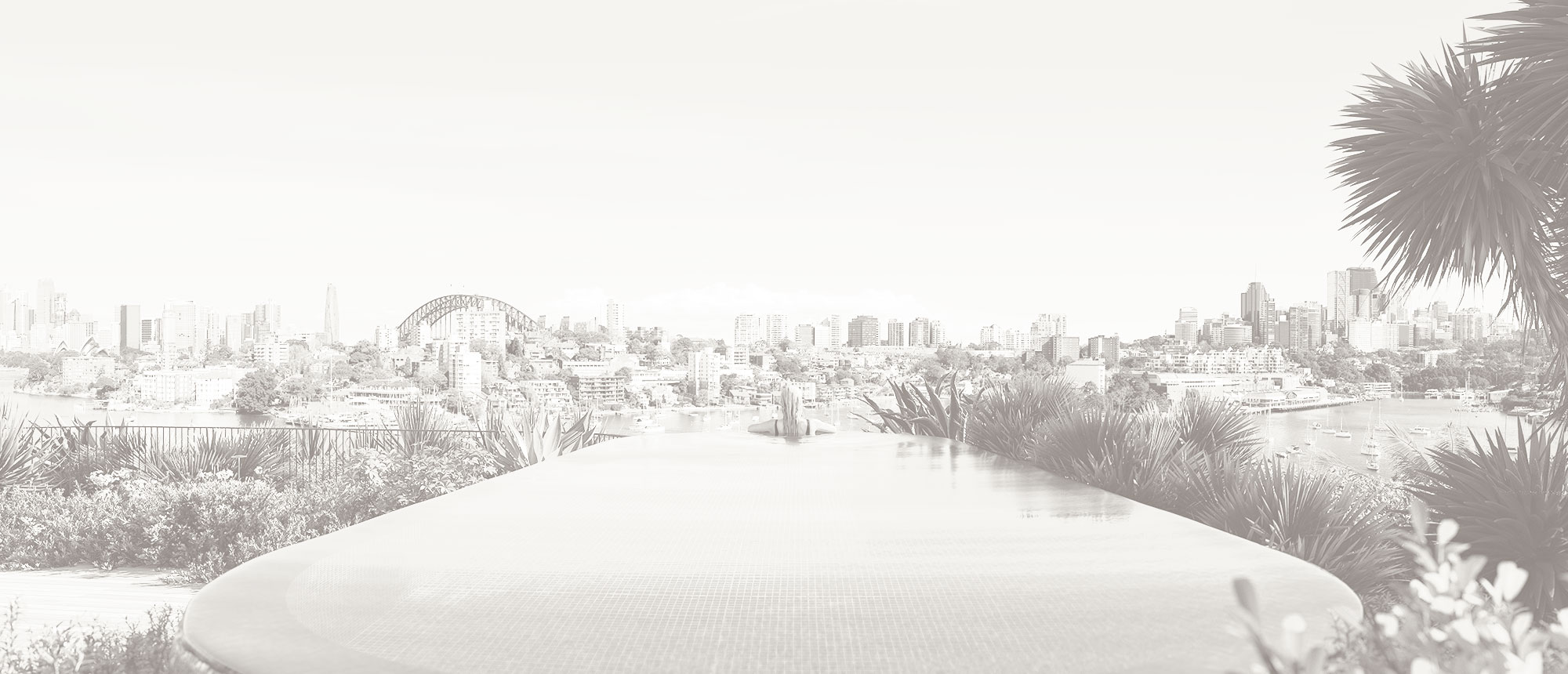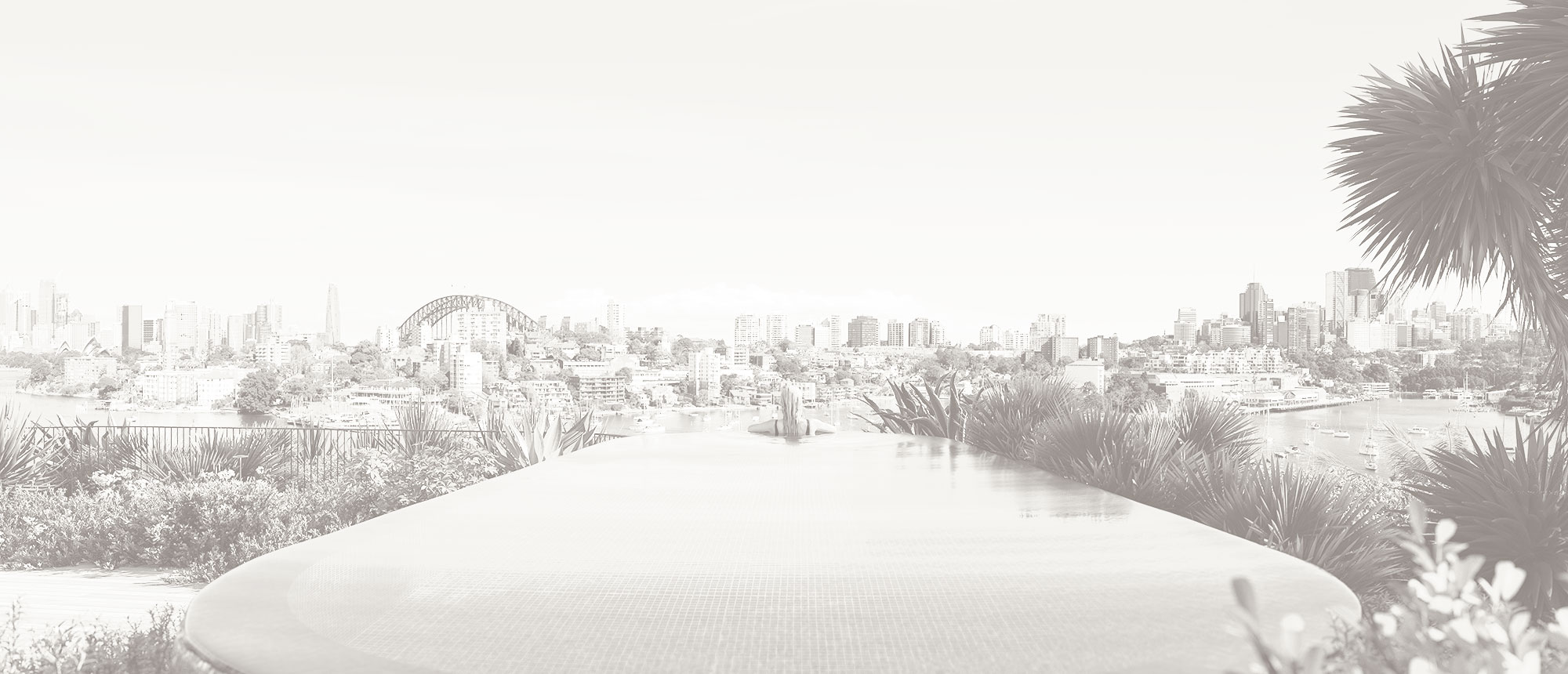 Uncompromising in its vision, the penthouse forms a luxurious sanctuary with its palatial garden terraces fronting the harbour, majestic interiors, office study and private cellar room, and beautiful infinity edge pool, private gym and steam room.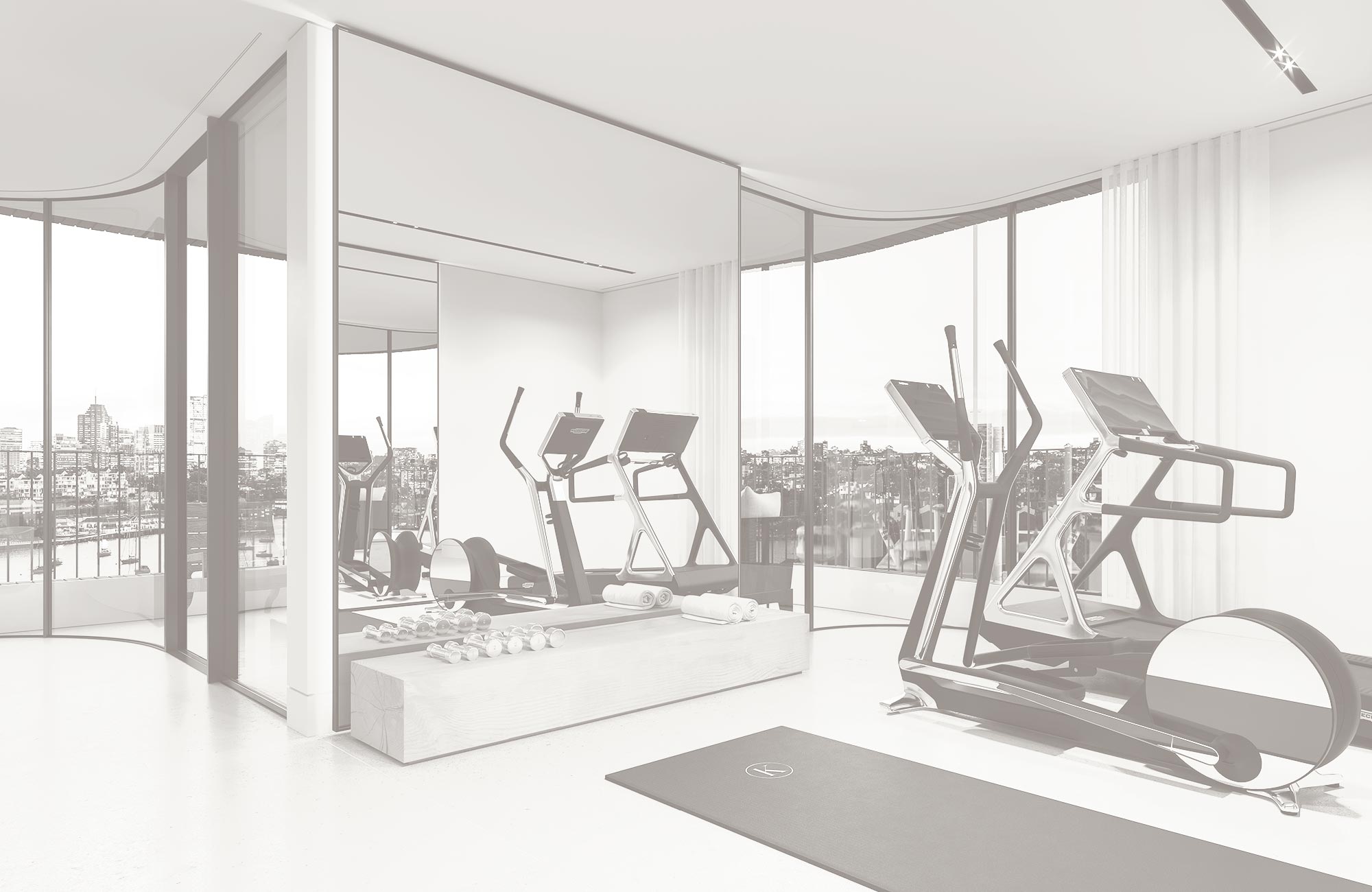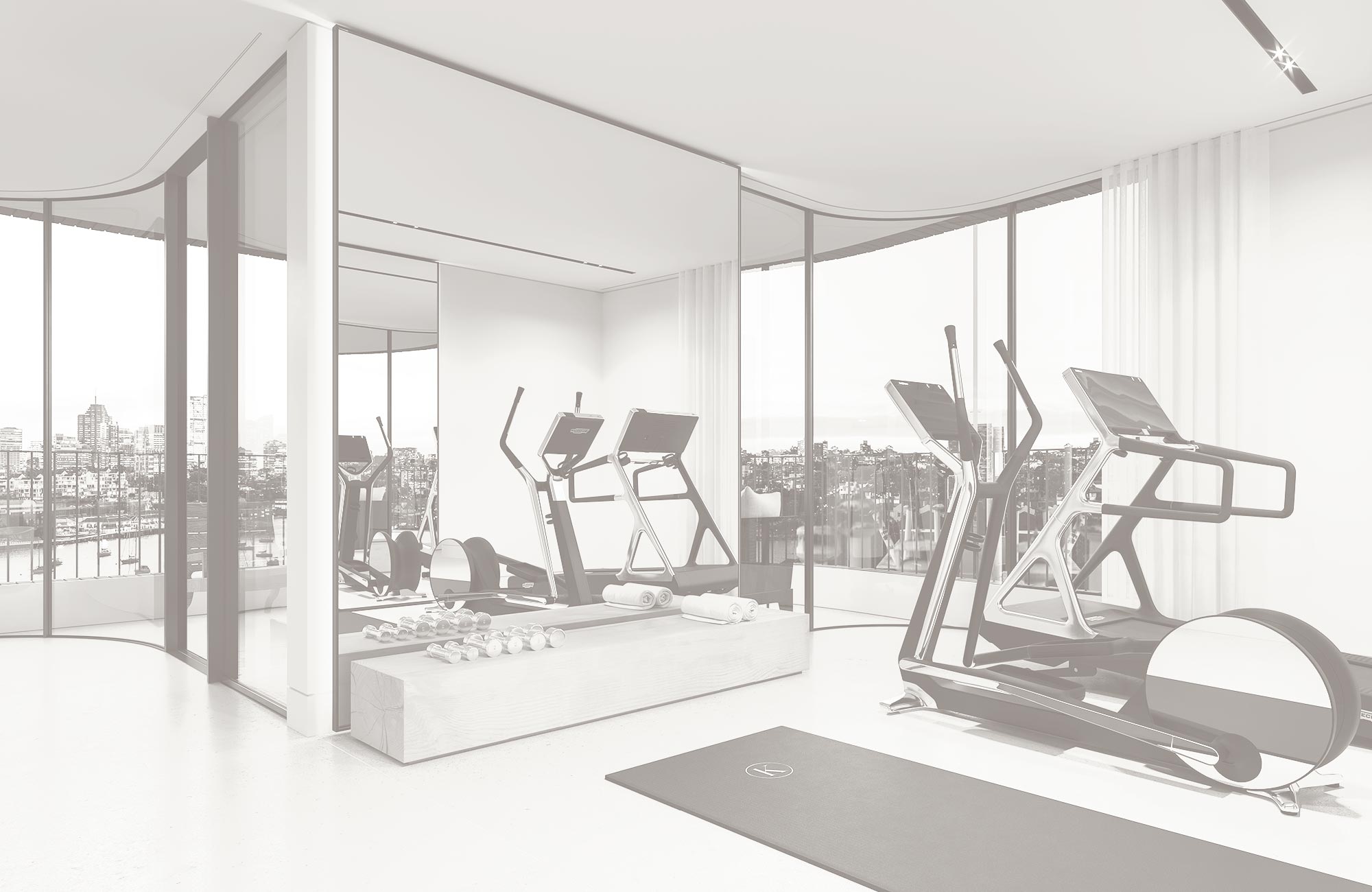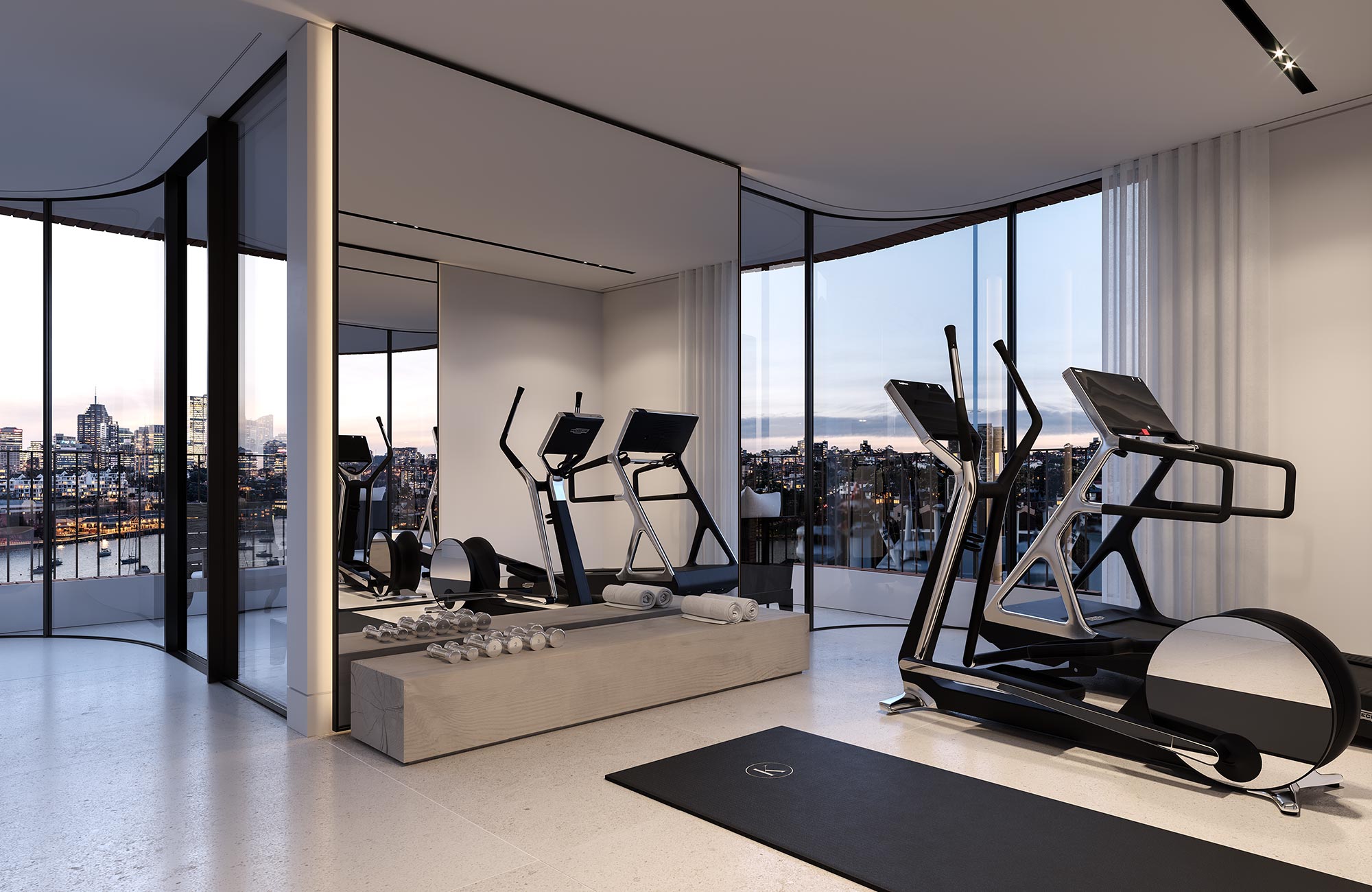 An icon is forever. To secure your private appointment to view the tour-de-force Kurraba Penthouse, please get in touch with us today.
BOOK YOUR APPOINTMENT